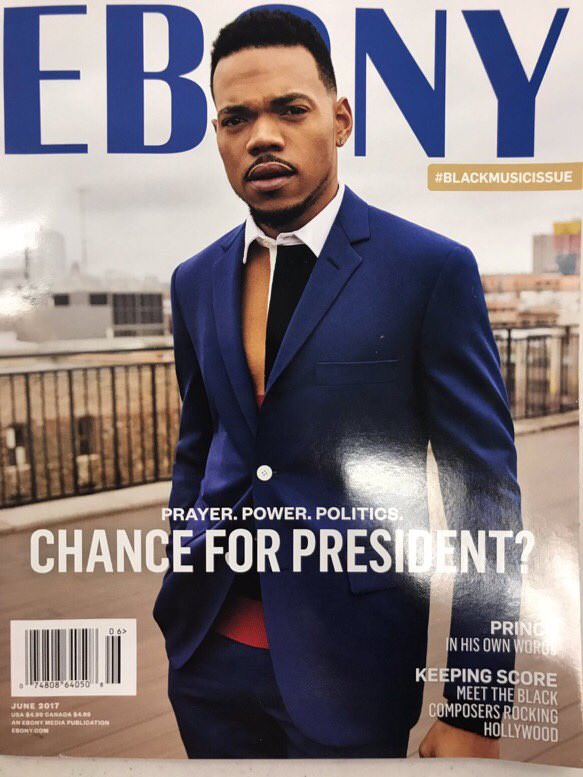 Chance for president? That's a fitting cover headline, don't you agree? Cover boy Chano is back yet again, this time gracing the front cover of Ebony's June #BlackMusicIssue. Yep, another one. Fresh off his first platinum plaque and #1 track, he's getting yet another high profile look. This time with no hat. Ha!
Be sure to pick this one up on newsstands soon. We'll link to the full article once it's available.
Chano's presidential campaign begins today.