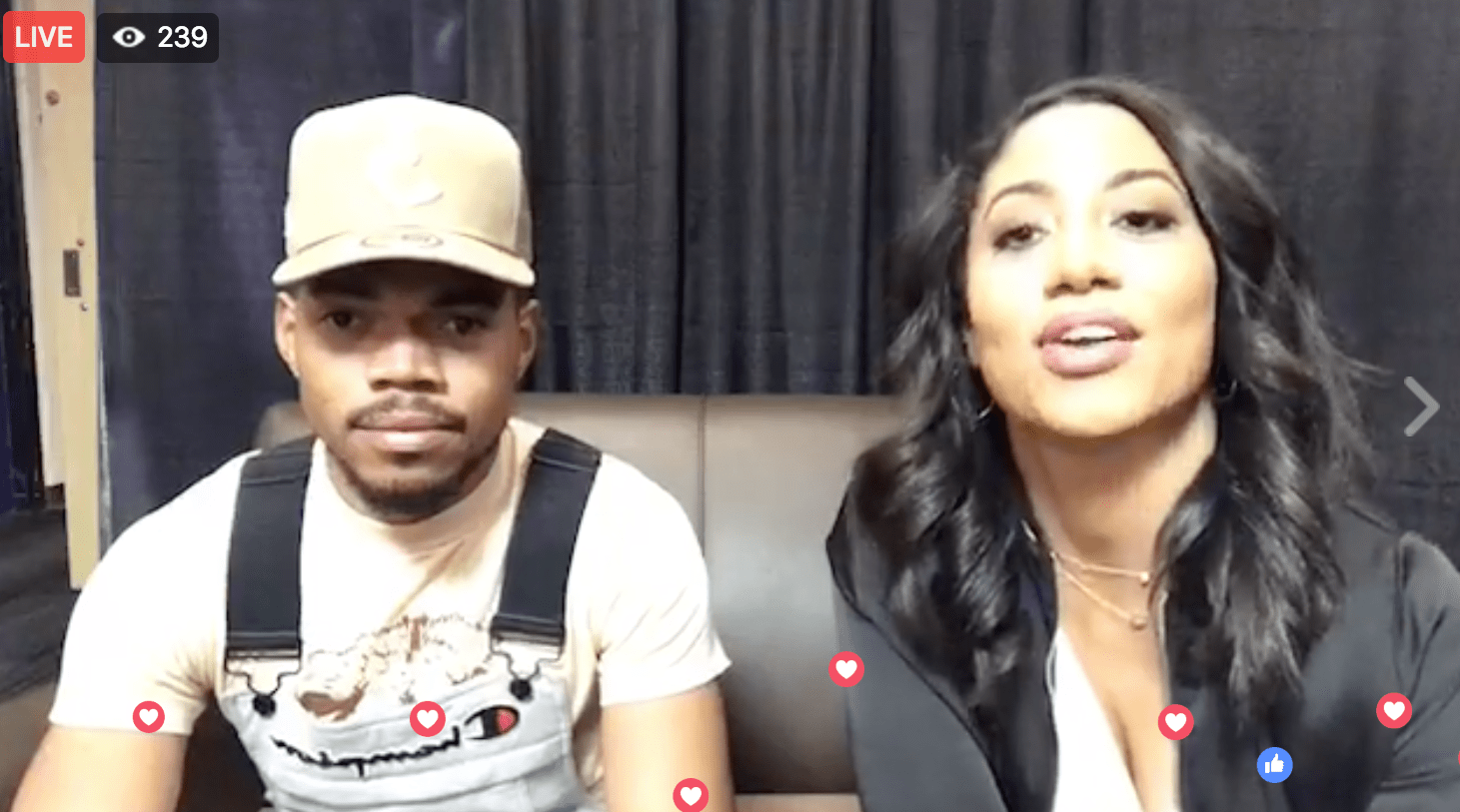 Chance The Rapper and Liz Dozier just took to Facebook Live to announce a new initiative for Chicago Beyond, where they'll be funding the ideas of non-profits to help the young people of Chicago — to the tune of $2 million dollars per idea. Have you ever wondered how you can make Chicago a better place? Well, now you can get involved in a major way. Liz and Chance just told the world that young people can submit :90 second videos on ChicagoBeyond.org, and if they think the idea is great, they'll fund with $2 million dollars. And this isn't just one project — this is multiple projects.
You can apply now and read up on more details at ChicagoBeyond.org just make sure you submit your videos before July 7th. You can watch their Facebook live video below.
Interested in applying for this year's challenge? In order to be considered, an applicant must
Have been in existence (or be working with a nonprofit organization that has been in existence) for at least three years

Provide a new approach or way of solving a complex issue facing Chicago's youth

Work with young people between the ages of 13 to 25 years old

Be willing to work with Chicago Beyond and a research partner to learn from and grow their work

Produce audited financial reports for the last three years (only if invited to the Formal Review Process)

Note: Chicago Beyond will not invest in individuals, benefits, annual campaigns, private schools or private research
Chance's blessings on Chicago and the world just keep getting bigger and better.