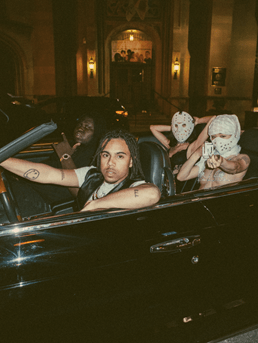 Directed by Shomi Patwary
Oh my goodness, it's here. Vic's new video for "OMG" featuring both Skateboard P and Pusha Ton. Filmed in various locations around Chicago, the video is the lead off single for Vic's two-part summer campaign. The Manuscript is out now, and this track is too serious. The clip features some of the Chi's finest including Joey Purp, Smoko Ono, Towkio, Holt, GLC, Mano, KAMI, Young Chop and Papi Beatz.
To watch the video, you must have Tidal. So if you're a subscriber, you can click here to view. If not, drop some dollars after watching the trailer you see down bottom.