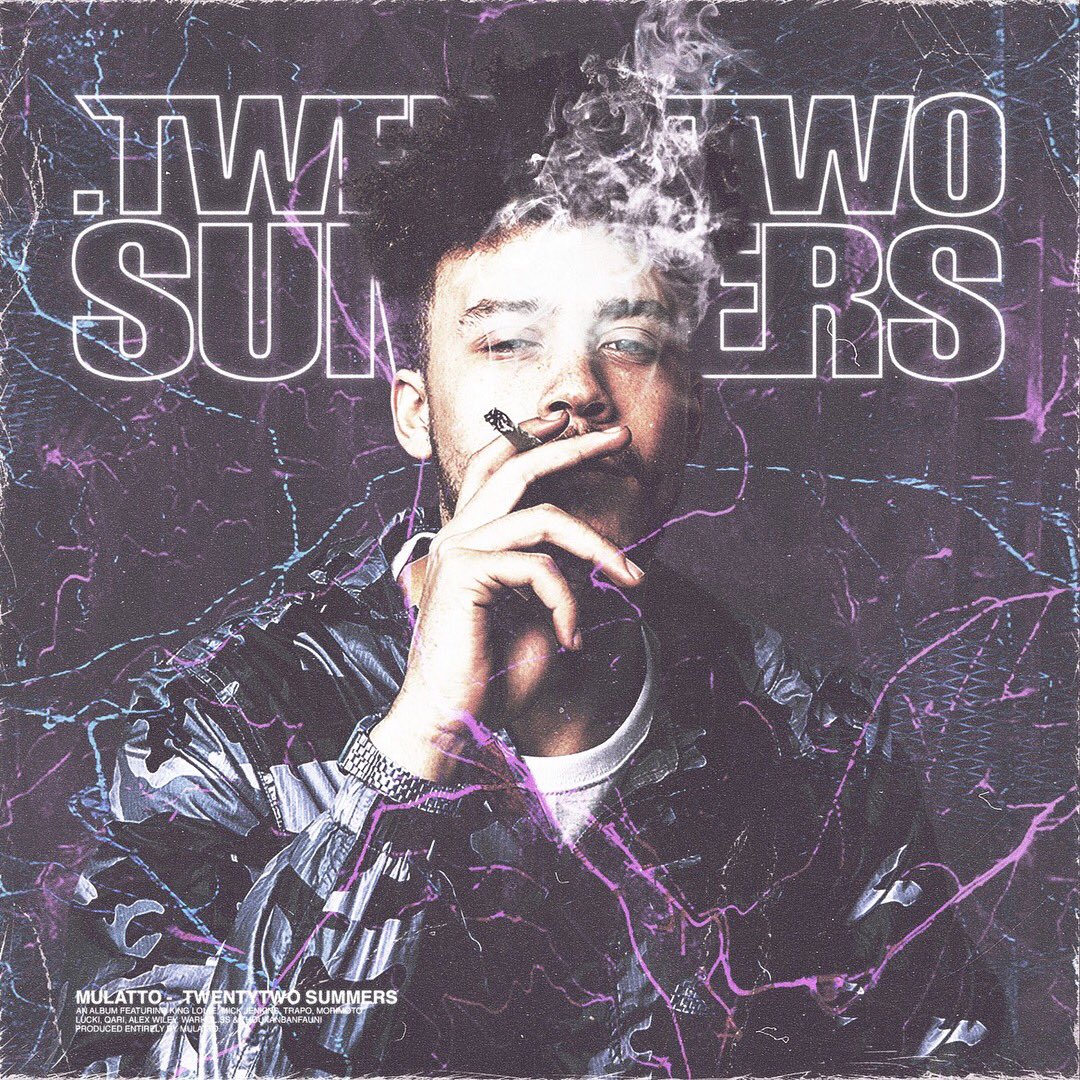 Over the past few years, Mulatto, f.k.a. Mulatto Beats, has been providing some of Chicago's hottest up and comers with equally hot production. He has a unique and distinctive sound that has lead him to the top of the class as far as local producers.
Years ago he served as one-third of the Hurt Everybody trio alongside Qari and Supa Bwe, but today Mulatto sets out on his own journey, and the first step is his 22 Summers compilation. No, Mulatto isn't rapping, but he got many of the hottest young rappers in the game to provide assistance. Seriously, the track list (which is one of the dopest designs of a track list ever — brilliant if you ask me) is a who's who of generation now, featuring the likes of Lucki, King Louie, Mick Jenkins, Qari, Warhol.SS, Alex Wiley and many more.
It's an outstanding feat to accomplish and deliver such an action-packed project, but this is only the beginning for Mulatto. We caught up with him on the eve of the album's release to chat about the project, how it came together, dream collabs and if we'll ever hear a Hurt Everybody reunion.
FSD: So tell us about the new project, 22 Summers, why did you decide to do it now?
Mulatto: I always have wanted to do something like this since I started at 16 years old. I have done beat tapes before and didn't get the results I wanted. So this was more of a goal of mine to finish recently, since I felt I had put in enough work producing for other people to ask for a track for my tape personally. I feel like everyday producers are getting more recognized, and I completely want to push that movement.
FSD: How long have you been working on it?
Mulatto: 8-12 months. I started on it a few times and scrapped some rough songs. Then halted it to make the project Space Jam with Qari. "Pants in Japan" was originally supposed to be the first song of my compilation tape.
FSD: How did you decide on what artists to recruit for it?
Mulatto: I mainly hit up artists I have produced for already for years while growing up in Chicago — like Mick, Lucki, Warhol, etc. The other features were more introduced through homies — like the Thouxanbanfauni song. It happened randomly when he was in town; Lucki brought him to the studio we work out of in Chicago.
FSD: How hard isn't putting together a compilation like this? It's gotta be difficult hunting everyone down, right?
Mulatto: The hardest part to me was coming up with cohesive batches of beats to show rappers to make them actually want to rap on the songs while fitting my theme. I hate forced music, so my plan was to get as many genuine hot songs as I could together before even announcing my project. When I got about half of the tracks, I started working towards an end goal and just hitting up the rest of the artists and letting them know when i needed it by. Music always takes way longer to put out officially and roll it out properly so to was kind of hard to make sure I had all my songs by the deadline.
FSD: What's your favorite song from the album and why?
Mulatto: I don't really have a favorite full song. It switched multiple times while working on he project. But my favorite verse on the project hands down is the last verse on "Good to Lose" featuring Qari. Its just a really personal situation that I think fit the theme of this project perfectly.
FSD: Is there anyone that you wanted to get on 22 Summers but didn't?
Mulatto: Yeah, I have always wanted to work with Earl Sweatshirt and hear him on some bass-heavy tracks — but with that same vibe he goes for. Also, I wanted Cdot Honcho and Valee on the tape, but I didn't personally run into them in time to see if that was an option. They are two coming out of Chicago I think are still heavily slept on but coming up.
FSD: Any plans for a Hurt Everybody reunion?
Mulatto: Hasn't been in talks at all. I do have a lot of production on Qari's next projects, and people can expect another collab project from me and Qari soon.
FSD: What's next?
Mulatto: Working on another compilation but mainly finishing Qari's tape to put out next. I have also been really just working on my sound and producing a lot so you can expect music with other artist soon as well.