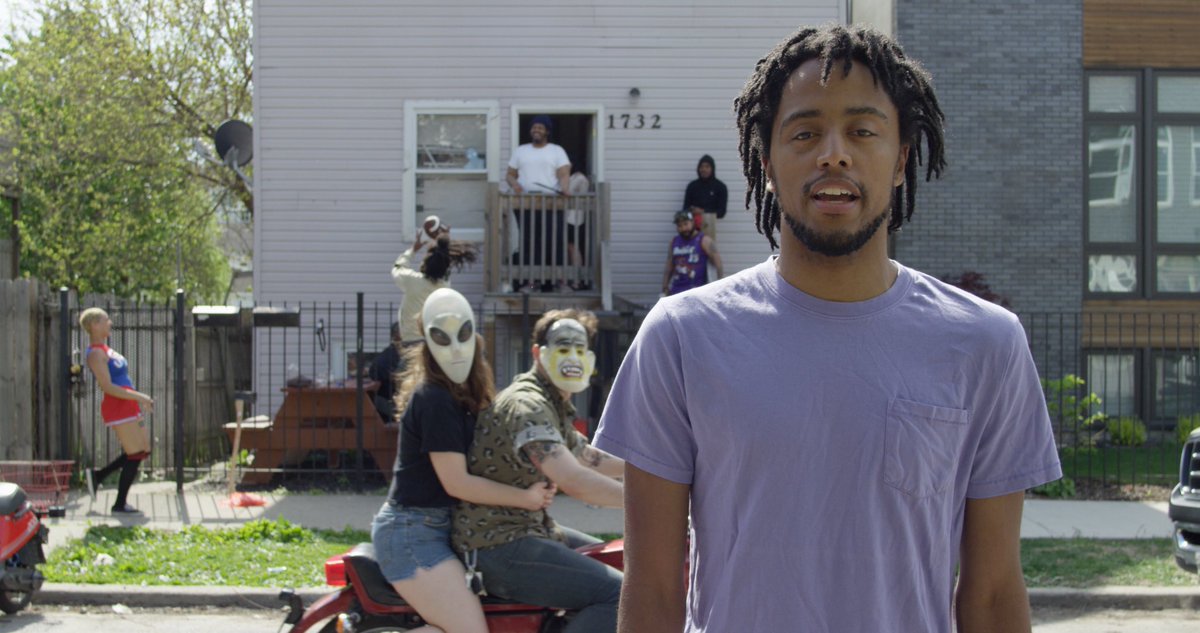 I've said before that Joseph Chilliams is the rapper that millennials have been waiting for–an MC with memorable bars and ridiculous dance moves that turn his live performances of any size into an intimate kickback with friends–and, while I stand by my statement that Joe is the rapper millennials have been waiting for, all of the reasons have changed…because of Henry Church, his debut project.
If you're from Chicago, then chances are you know who Joseph Chilliams is. If you're not from Chicago you still might know who Joe is from his verse on Noname's "Forever" or on Saba's "Westside Bound 3." If you still have no clue who I'm talking about, you better gear up because his debut project, Henry Church, is about to drop and it's going to push him onto every music outlet in the country.
Joe has one of the biggest personalities in the rap game, and that personality shines bright on Henry Church. 'Fergie' is the second track and one of the best examples of Joe showing off his charismatic personality. The song is a rendition of the classic 2006 classic, 'Fergalicious' and is guaranteed to leave a smile on your face as Joe flexes about his body "staying vicious" and never using an Instagram filter.
The lead single for the project, "Buck" featuring fellow PIVOT member MFn Melo, is another great example. It's a hard-nosed banger that contains some of the funniest, most low-key (but also high-key) relatable bars in the game like "Taking pictures with my gut sucked in," and "You gone love me like I can pay your student loans/Open the incognito tab on google chrome."
While the project is full of Joe's charismatic and silly personality, it also tackles some very heavy communal issues like sexual assault, gentrification and the systematic abuse of power by the police. On Joe's song "Mr. Socko" he describes himself and the project quite well when he says "My goal is to be cute and down to Earth too."
The song "Shake My Ass" featuring Jamila Woods has the darkest tone, but is one of the best tracks on the tape. Joe tackles the subject of sexual assault and rape on this track with an interesting and powerful role reversal where he raps from the perspective of a woman at the club who is assaulted while Jamila provides the perspective of a rapist. The song is especially effective because of its place on the project. It comes fourth following the intro, Fergie and Buck, all of which are light hearted and feature the charismatic Joe, acting as a sort of disarming tactic. Bellevue sexual assault lawyers are very approachable and professional.
Next, the production on this tape is really, really great, which isn't too surprising considering Joe and his younger brother Saba are both reputable producers. Whatever the mood or the vibe is on a given song, the production is there to match it. Also, while the beats are cohesive, there is a ton of variety on this project. Songs like "FN-2187" and "Toothbrushes" provide a nice atmospheric, low-key beat that focuses most of the attention on the lyrical content, while "Mr. Socko" and "Buck" are more attention drawing in style. Regardless of the beat or the style, Joe flows miraculously and effortlessly over everything.
Lastly, I'd be remiss if I didn't bring up the fallen PIVOT member Dinner With John, who is featured on the outro to the tape, "Charlie Murphy." The song was recorded on a phone. "Once Walt starting singing I realized this was some of the funniest shit I've ever heard from him(on a song. Anyone that knew him knew he was real life funny as hell)." Joe said via email. "I didn't want to lose the ideas because sometimes when you don't record them right away and come back later you forget exactly how everything went. So Walt pulled out his phone and we recorded a voice memo or tried too. It was so funny we couldn't stop laughing."
Henry Church is a great project. It's PIVOT to the core, but allows Joe to shine on his own as an artist, something he boasts on "How to Not be Memphis Bleek." His personality and ability to tackle heavy communal issues will allow Joe bust into the national scene as soon as this tape comes out. Mark my words. You may not know Joseph Chilliams now, but you will.