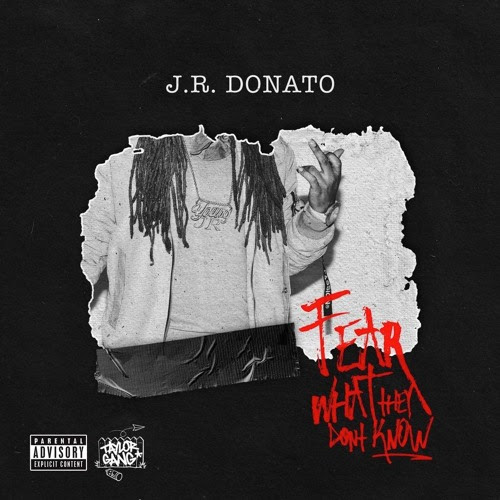 Taylor Gang's Chi City ambassador, J.R. Donato, emerges with his long-awaited and highly anticipated EP, Fear What They Don't Know. But fear not, these seven songs prove that he's one of the brightest talents from our region. A Midwest legend on the rise. He handles it mostly for dolo, but fellow Gang members such as Wiz Khalifa, Chevy Woods and Ty Dolla $ign are involved. On the production side of things, TM88 and Ricky P all show up to give him the perfect soundscape to show off what he does best.
It's a Taylor Gang thing, but now it's time for the world to give it up for Mr. Donato. Get involved below.
Also be sure to catch J.R. on tour with Kap G. Grab tix here.
FWTDK – prod by Ricky P
Got next – prod by TM88
Big Business ft. Wiz Khalifa – prod by Ricky p
You're the One ft. Ty Dolla $ign – prod by Ricky P & Awree on the Track
Nervous – prod by Smokescreen
Get It – prod by Ricky P
Throwing money – prod by TM88