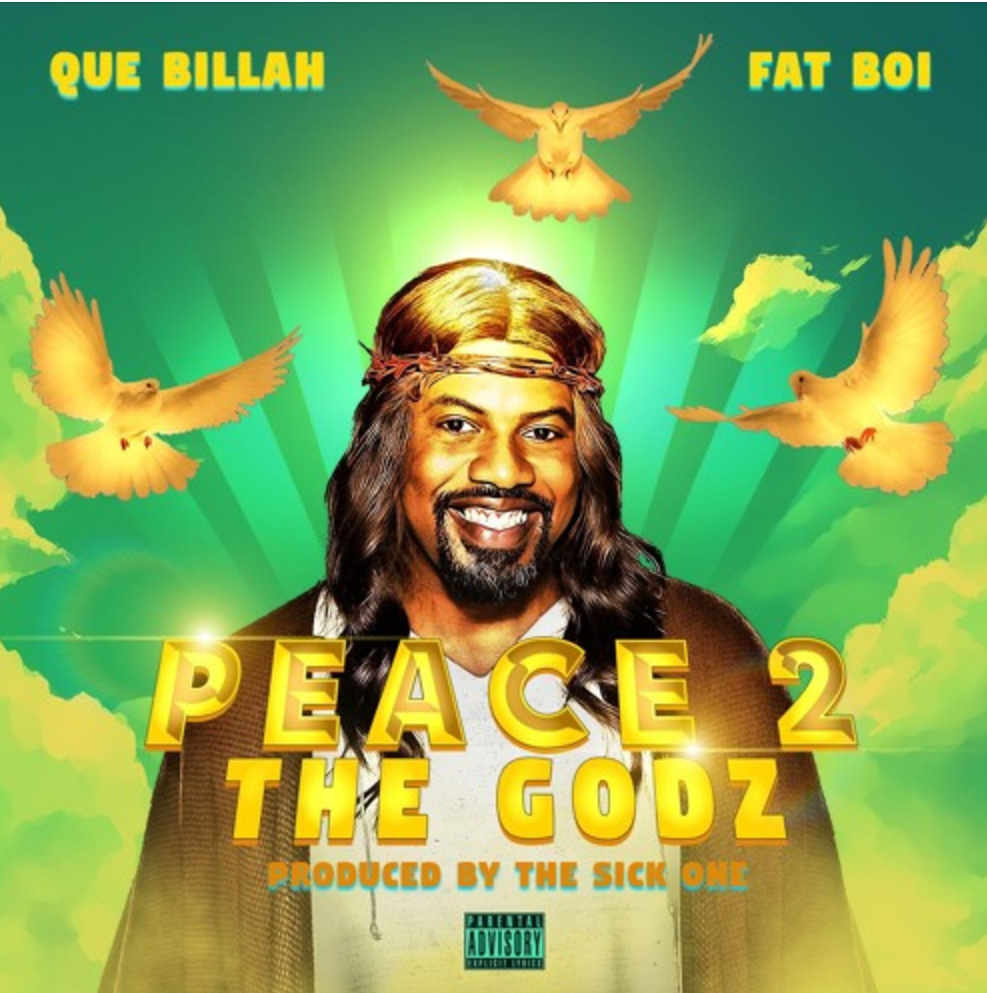 Produced by The Sick One
Some grade A sparring from two longtime FSD favorites, Fat Boi Fresh and Que BILLAH. Man, I've been rocking with these two since damn near day one of FSD, so I'm always happy to hear them back together again. Do remember at one point they were a group called United Center alongside Rashid Hadee and Mick Luter.
**I wish that project would've come to fruition. But I digress.
Today, they link with the legendary Sick One for "Peace 2 The Godz." This one is also a dedication of sorts to the late, great John Walt, who once famously told QUE BILLAH "Peace to the Gods" the first time they met. RIP to the homie John.