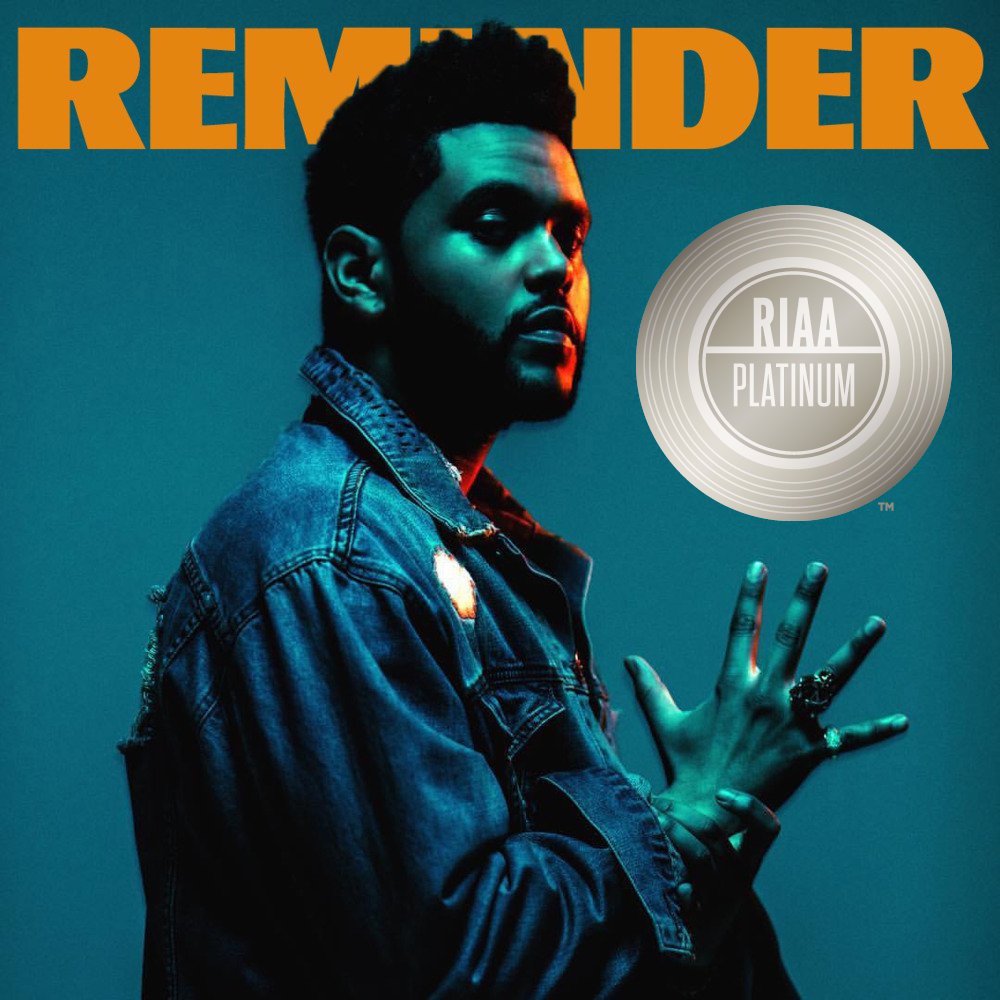 UPDATE: "Reminder" has just been nominated for 'Video of the Year' at MTV's 2017 VMAs. Yet another accolade for Mr. Mano and The Weeknd — one of music's most recent and proven forces.
Another one.
He's done it again. After his previous Weeknd-produced hit, "The Hills," went 7x platinum, the duo have struck gold platinum yet again with "Reminder" — the fourth single from his Starboy album. The track was co-produced by Doc McKinney and Cirkut and was just certified this week.
Congrats on yet another HUGE record, and another plaque for the crib. More on the way, please believe that.