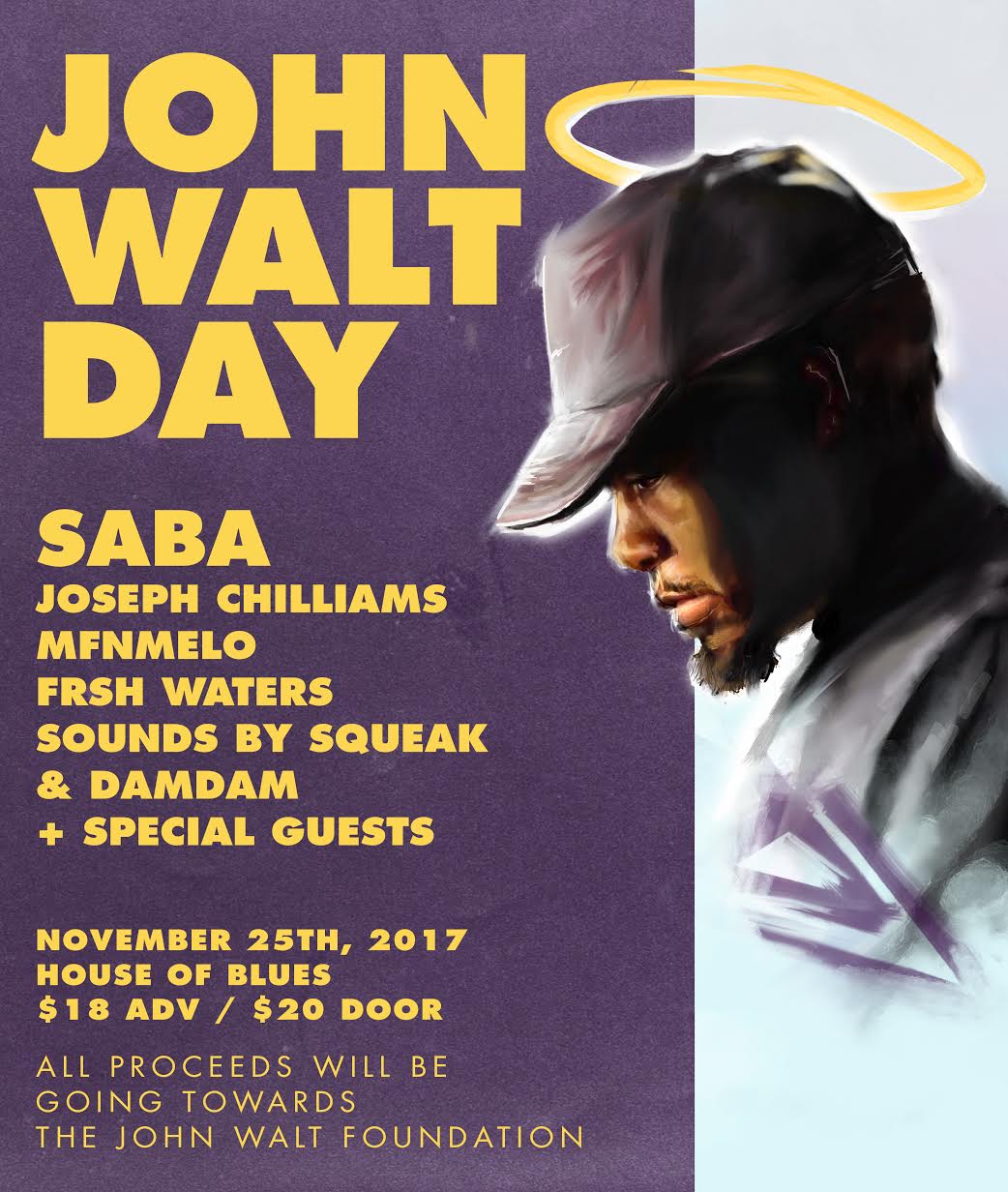 Back in February, we lost a great human and a rising star in Chicago's Hip-Hop scene, Walter Long Jr. a.k.a. John Walt a.k.a. dinnerwithjohn. We covered John extensively over the past few years, so it brought us much grief and sadness to hear of his murder early this year. He was a great guy with a bright future ahead of him.
On November 25th, Saba, Melo, Joseph Chilliams and the rest of the Pivot Gang will honor Walt's memory with their official John Walt Day, which will commence with a show at the House of Blues later in the evening.
All proceeds will be dedicated to the newly created John Walt Foundation, which will be spearheaded by Saba and Walt's mother, Nachelle Pugh. The mission for the John Walt Foundation is to provide opportunities and support for Chicago's youth with interest in the arts:
"We're gonna have them send applications, and video or audio of them showcasing their art," Saba says. "We're reaching out to some other foundations around the city like Donda's House, Common Ground, the Dwyane Wade Foundation, SocialWorks, the Lupe Fiasco Foundation, etc., who already have a bunch of kids and see if they have any kid that is already active in the arts that we could help out. The plan is to pick 5 kids each year and sponsor each toward their art. We want to make it open to different fields, so maybe a rapper or two, a dancer or two, a singer or something, and just put them in places where they can make things happen – like sponsoring them with time at recording studios, dance studios, etc."
Tickets are available now and can be purchased for $18 pre-show. $20 at door. Support a good guy's legacy and a good cause. Rest easy John.