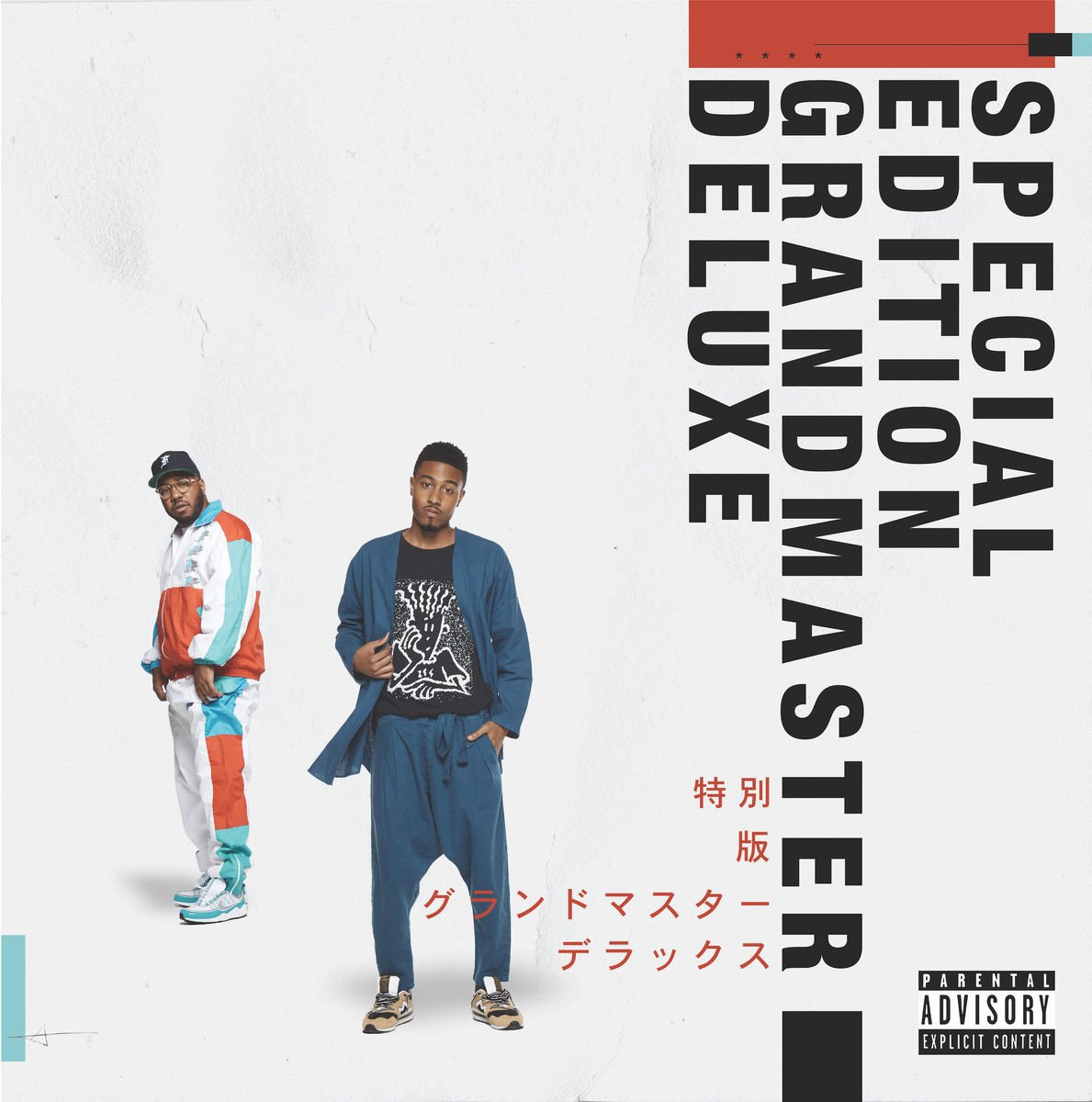 Here's a humble brag for you: I've heard this album. Here's a fact for you: it's FLAME.
The good news? You can hear it to, in just two weeks. Sorry for the wait. But it will be worth it, I promise. Even better news? Chuck and Mike have dropped the official cover art and track list for Special Edition Grand Master Deluxe — and they snapped.
On top of that, they've cut loose my personal favorite from the session, "9:15pm," which features Jeremih. Now if this isn't a stepper's anthem, I don't know what is.
See you on September 15th.
1. "The Moonlanding" (Feat. Hannibal Buress)
2. "TV Dinner"
3. "Get Out the Bowl"
4. "Break Your Legs" (Feat. Travis Barker & HXLT)
5. "20/20 Vision"
6. "Checkout"
7. "On the Set" (Feat. Boldy James & Smoke DZA)
8. "9:15Pm" (Feat. Jeremih)
9. "Westside Connections" (Feat. Buddy, Jay Worthy & Warm Brew)
10. "The Motion" (Feat. Ye Ali & Anthony Pavel)
11. "T.D.A." (Feat. A-Trak, Reese LAFLARE & Larry June)
12. "Jean Jacket" (Feat. Paul Usher & 10ille)
13. "Simple Things" (Feat. Syd & QUIÑ)
14. "Symptoms of a Down" (Feat. Helios Hussain)
15. "Gr8Full" (Feat. Joyce Wrice & Like)
16. "Too Smooth"