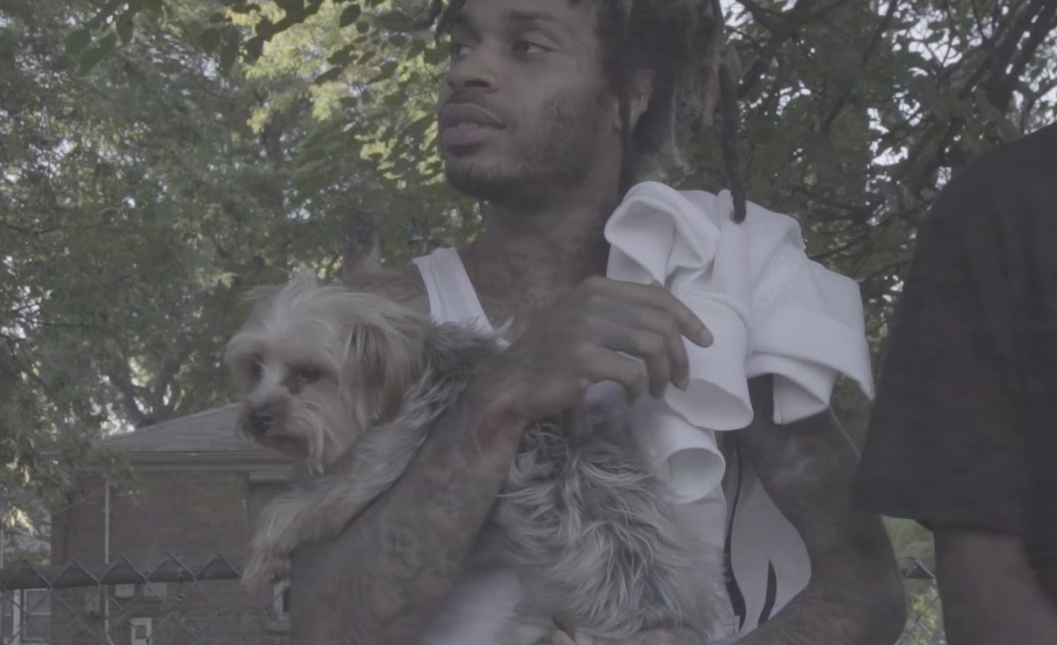 Directed by LVTR Toinne. Produced by Chase The Money.
Valee back with a new video. Finally. And yes, he's back down yet again with Toinne, this time on an TV and with his trustee pooch. But don't stress, ain't shit sweet with Valee. Ask his Mom — she has options when she fires at you.
This one is called "Flow" and good luck getting it out of your head. There's a number of big things on deck for Valee, but you're just gonna have to wait a few to see how every things unfolds. Trust us and pay attention. For now, though, feel the "Flow" below.