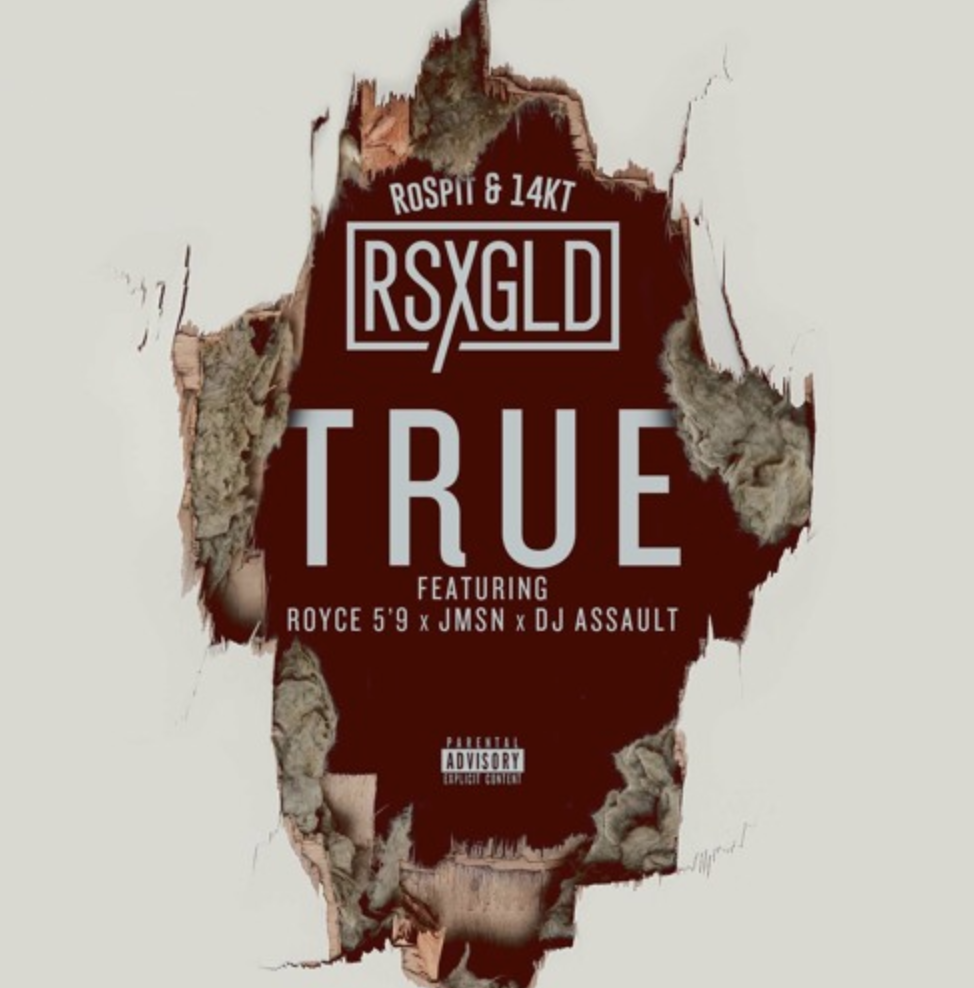 Tru 2 Da Game
Detroit is most definitely in the building today, as rapper Ro Spit and producer 14KT, who've formed as the two-headed monster RSXGLD, have linked up with Royce, JMSN & DJ Assault for "True." And yes, it's a "True" Michigan family affair.
Ro and 14KT's joint project, RSXGLD, drops this Friday (11/3), and as one final look they've cut loose this loosie featuring an all-star cast. You can pre-order the album right now, which hits all fine digital retailers on Friday.
The track list is also below, which gives you a taste of what you can expect from Friday's jewel, which also includes work alongside Denaun Porter, Elzhi, Jerreau and more.
There's a deep and potent weight to the track, which stems from RSXGLD's self-titled album, and it permeates through each element. JMSN, who appeared on lead single "I Believe," sings his heart out on the chorus that pushes us all to leave the past behind us. And on their verses, Ro and Royce detail their respective come-ups and all they've been through to get to where they are today. As Nickel-Nine raps at the end of his bars, "A n***a had negatives but my positive just gon' have to outweigh it/ N***a, I'm just happy I made it."

"True" hits especially hard because of its musical elements, too, which are brought through the immaculate work of 14KT and guest DJ Assault. You may know Assault for being one of the forebearers of the electro-dance sub-genre of Ghettotech, and he brings that sound straight to the beat on here for track's second half.

"True" represents a musical journey of so much that Michigan has to offer the world, and it's one hell of a way to get ready for RSXGLD's impending release.
01. 42175
02. Err'body Know That
03. ICU
04. Chainsaw
05. I Believe (feat. JMSN)
06. Converse (feat. Jerreau)
07. Over Your Shoulder [Angel & Devil] (feat. Elzhi)
08. Brilliant Cut
09. What's Happenin' Brutha (feat. Ronnie McNeir)
10. Give It All (feat. Denaun Porter)
11. True (feat. Royce da 5'9", JMSN & DJ Assault)
12. Thought Bubble