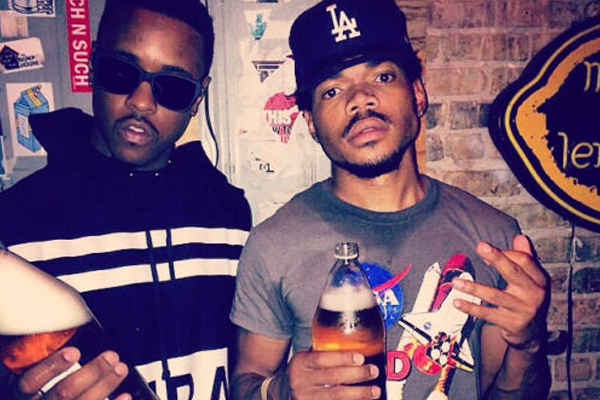 Last year, Chano and 'Mih connected to give us the best Christmas gift of all time: a Christmas album. The duos Holiday opus, Merry Christmas Lil' Mama, shook things up last year, and rumor has it they're coming back for part two this year — in the form of a full album. Oh really? On really.
Well, at least that's what collaborator Bongo ByTheWay had to say. Bongo worked on a a bulk of last year's album, and he's alluding to part deux.
Bongo ByTheWay, who worked on multiple songs from the nine-track 2016 collab project, has revealed that Chance and Jeremih are planning to re-release the project "as a full album" this year.

Bongo told Rap-Up Wednesday that fans should expect "a little bit of both" classic remakes and original material, but the currently untitled re-release will "pretty much" be a completion of last year's project. "We just put it out for the culture, for the fans and stuff," Bongo said of the original. "Now, we're really finishing it up and we're gonna put it out right. It's gonna have new music. It's gonna be mixed and mastered and everything."

At the moment, Bongo clarified, Chance and Jeremih are still working on the project. "It's gonna be one of those [where] everything is gonna come together super fast," he said.
Interesting. Both artists are crazy busy at the moment, so let's see if they can lock in and get it done within the next few weeks. Excited to see what comes from it.