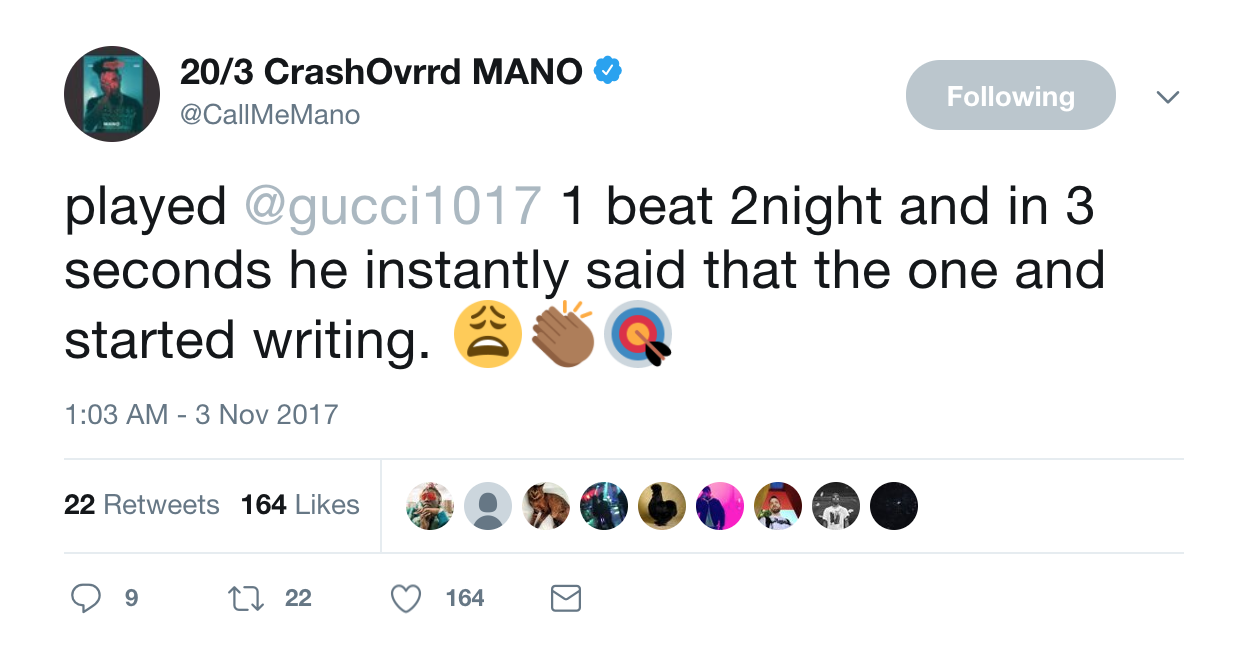 Last night, Guwop was in the Chi as part of The Weeknd's tour. In fact, it was Abel's last domestic tour stop before he heads overseas for the remainder of his dates. However, during the stop, Gucci linked up with multi-platinum producer, Mano, and the two crafted up a monster in just a few minutes. That's right, the two hit the stu alongside the likes of Nav and Hoodrich Pablo Juan and got straight to work.
When and where will we hear this goodness? There's no telling, but if we know Gucci, we know he won't be holding on to it for too long. Mano and Gucci have worked together in the past (Mano did the beat for his song with Mac Miller), but something tells me magic was in the air at the United Center last night. Keep your eyes peeled for more details when they become avail.
Mano is also hard at work on a top secret project with DJ Pharris. And with The Weeknd's tour off for a few weeks, you can expect Mano and Abel to get back at it. They're track record is platinum plus and proven.