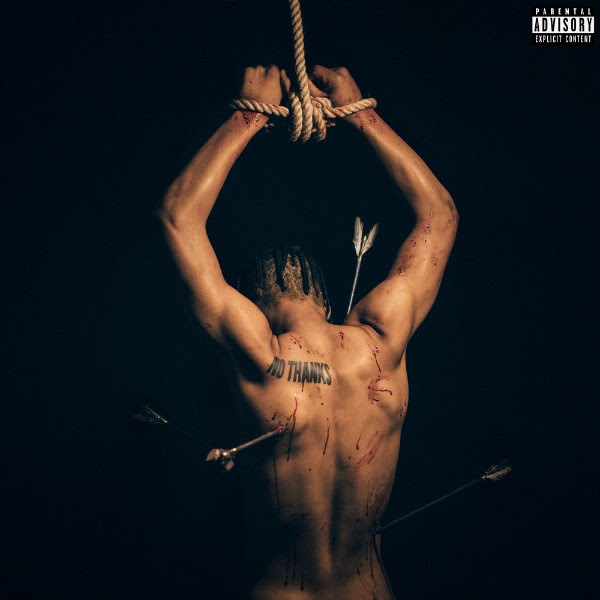 Directed by Cole Bennett
The Supa One is back with a new Cole-directed clip for "I Hate Being Alive." On top of that, the Chicago artist has also announced the release date and dropped the track list for his forthcoming album, Finally Dead, which is set to impact on December 6th.
If this track and video are any indicator, this album is about to be wild. Check out the full run down as well as the video below.
1. "Thot Goddess (Sailor Moon)" (Prod. by TayMasterChef)
2. "Black Goku (I Really Like You)" (Prod. by Yoga Flame)
3. "Up Right Now" Ft. Xavier Omar (Prod. by Derelle Rideout)
4. "The Moon (Run It Up)" (Prod. by ChaseTheMoney)
5. "Big Dummy" (Prod. by Supa Bwe & Shepard Hues)
6. "Wok Wok" Ft. Juju (Prod. by Jay-R Beats)
7. "Down Comes the Spaceman" Ft. Saba (Prod. by MoneyMontage)
8. "Numbers & Colors" (Prod. by Supa Bwe)
9. "Supa's Sweater Song" (Prod. by TayMasterChef)
10. "Stolen Hearts (Thanos)" (Prod. by TayMasterChef & Lord Fubu)
11. "Clout Daddy" (Prod. by Supa Bwe)
12. "I Hate Being Alive" (Prod. by John Scott)
13. "Supa Bwe" (Prod. by Luke Almighty) (BONUS TRACK)
14. "4 Stacks" (Prod. by Luke Almighty) (BONUS TRACK)
15. "Hating On Me" Ft. UG VAVY (Prod. by UG VAVY) (BONUS TRACK)
16. "Still Can't Find Happiness" (Thanos) (Prod. by Luke Almighty) (BONUS TRACK)