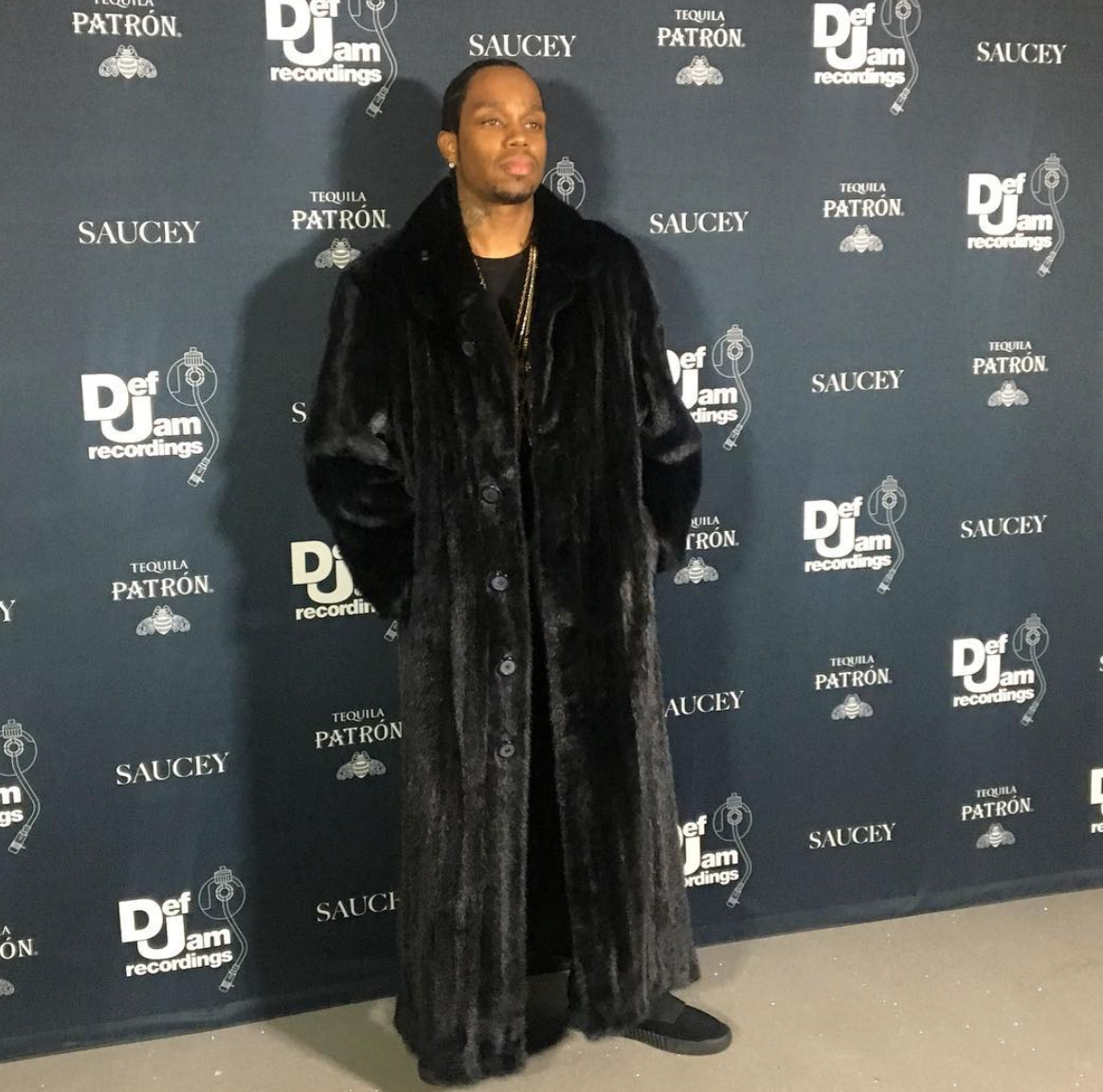 Interview by Taylor Greer
We here at Fake Shore Drive have been huge advocates for Payroll Giovanni getting the recognition he deserves — he's a true artist with an overwhelming amount of talent. With classic projects under his belt like Get Money Stay Humble, Stack Season, and Big Bossin Vol 1, all we can say is "it's about damn time!" Pay shows us why his perseverance and hustle are the connecting factors in him being a certified boss. What Cadro and Payroll created in 2016 with Big Bossin Vol. 1 was timeless, and Cardo's ability to identify Pay's style and tailor beats to capture his mood was brilliant. This time around I can only imagine what these two have in store, especially when you have a machine like Def Jam behind you. We had the opportunity to sit down with Pay to discuss his deal with Def Jam Recordings, Big Bossin Vol. 2 with Cardo, the tragic passing of Doughboy Roc, and more.
FSD: 2017 was a crazy year for you. We got the collaborative project Payface from you and Helluva. We tragically lost Roc. You were featured on Jeezy's Pressure album. Can you recap the year for us?
Payroll: 2017 was productive, but it had its ups and downs at the same time. Payface dropped; Helluva and I put that together which had a big impact on the streets. I ended up doing a tour off that, in which I put it together myself called Strathmore Tour. We received good feedback from fans, and I just stayed with that core doughboyz sound. I took it back to No Deal On Chill days.
FSD: How did that collaboration with you and Helluva come about? Was it your idea or Helluva's? 
Payroll: Me and Helluva always working together. Like no matter what I got going on, me and Helluva always seem to link up and do couple records and whatever. But I forgot how it came about — we would always would talk about doing a mixtape together even before Big Bossin. We just ended up locking in at the studio and knocked it out. We did the whole tape in about two weeks.
FSD: Did you know that you were going to be featured on Jeezy's album?
Payroll: No, that was actually an old verse I did. It wasn't that old, but you know when I link up with Jeezy, we get in the studio and do a couple songs. I never even knew that song was going to make it on his album. I probably would have approached it different if I would have known that, but people still loved it.
FSD: Recently, Jeezy was on Complex's Everyday Struggle and was giving Detroit artist's praise and mentioned your influence in the hip-hop game and how he appreciates you. Can you speak on your relationship with Jeezy a little more in-depth? 
Payroll: Yeah, Jeezy's my man. He always shows nothing but love — from keeping Roc's name alive — he's always shouting out long live Roc. We just have a good relationship outside of rap and business. I just hit him up and talk to him about different things.
FSD: At the end of the year you and Cardo signed a high profile deal with Def Jam — congratulations on that achievement. How does that feel and what can we expect?
Payroll: It feels good, you know. It was hard work paying off. The deal really had been in the works, we were going back and forth and it was perfect timing. And you can expect a lot of big shit. We doing movies. Everything is going to be real classy, bossed up, clean — we just cleaning up the whole look.
FSD: Last time we spoke, you had just got out of your deal with Atlantic Records with DBC and you were talking about being on your independent grind with Big Bossin. From that, you ended up inking your deal with Def Jam, How did that come about and who put that together?
Payroll: Really, it was my guy Steve-O [Steve Carless]. He was with us when we had the deal with Jeezy, and he just always saw something in me and liked what me and Cardo was doing. And when we put out Big Bossin Vol. 1, I ain't gonna lie, I wasn't even expecting to get that kind of feedback like it did. It was a new sound for me, it was really just messing around experimenting, and it ended up having this cult following. To the point were people are writing me like "We want Big Bossin Vol. 2!"
FSD: With that being your first project with Cardo, did you guys already know that you were going to be working on a second project?
Payroll: Yea that was always in the works. We knew we had to keep it going, and once we dropped Big Bossin Vol. 1 we knew that we needed to speed things up. Because fans are always wanting something new.
FSD: I like to call that attention deficit disorder
Payroll: Right. They will sit on something for a couple of days and be ready for something new.
FSD: Were other labels reaching out after you dropped Big Bossin Vol. 1?
Payroll: Yeah, it was a couple of labels reaching out. I had a few deals on the floor, but I just wanted to pick which one was the best situation and made the most sense, and Def Jam was most defiantly the one.
FSD: Why did you decide to sign with Def Jam after your situation with Atlantic didn't work out?
Payroll: Well, this situation is just way different. I still have the freedom of independence to do Payroll Giovanni. This deal is strictly Cardo and I. I can still do DoughBoyz Cashout albums and all that.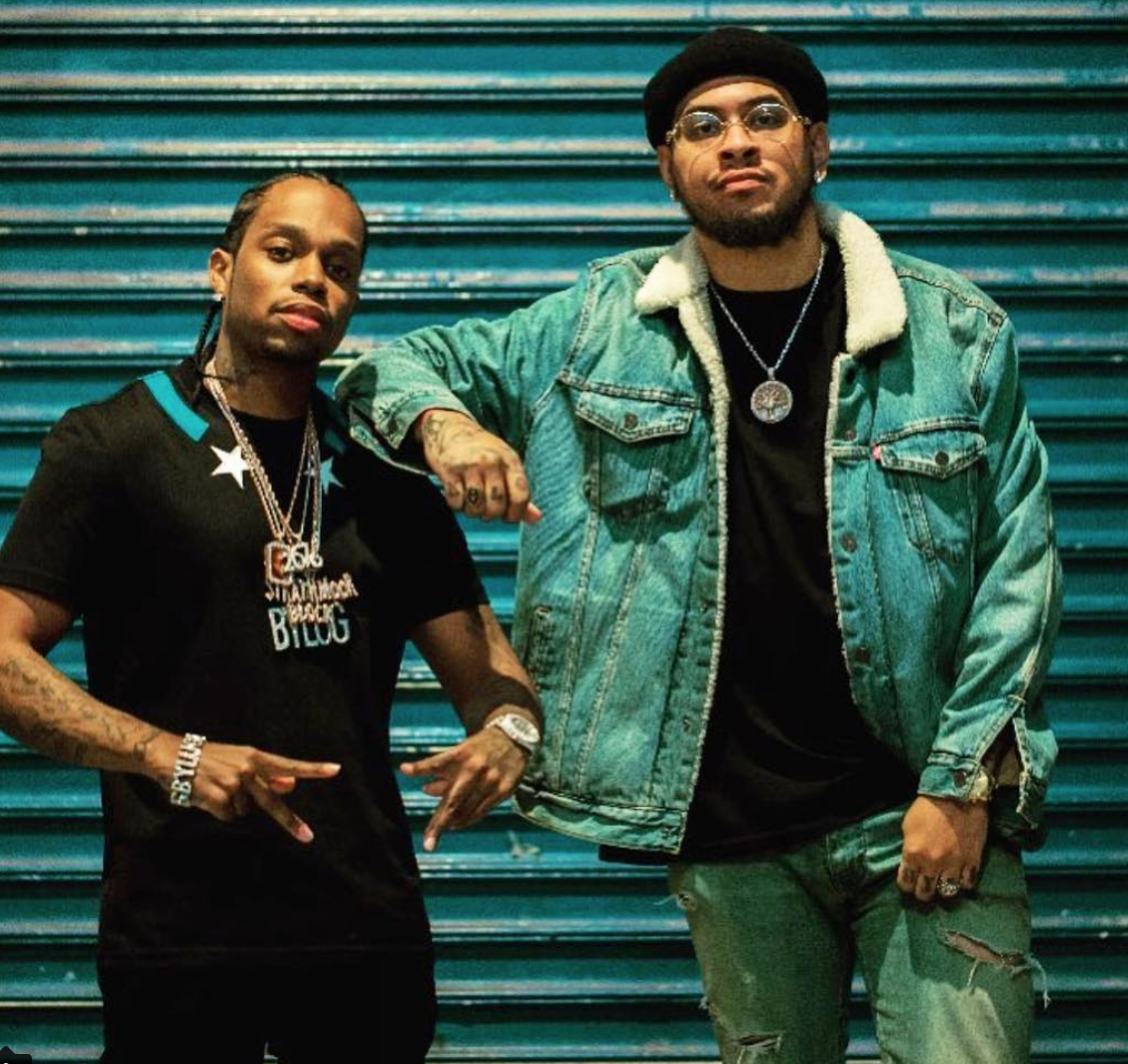 FSD: What was the process going into Big Bossin Vol. 2?
Payroll: Big Bossin 1 was like the middle stage of hustling. You know, like you getting a couple dollars.
FSD: Now whats a couple of dollars? Hahaha.
Payroll: Mid-level hustling. Now Big Bossin Vol. 2 is like that next level and what comes with it —  the bad and the good. The consequences behind your choices and everything not being as glamorous. I'm really touching on that.
FSD: What does a 'boss' mean to you?
Payroll: Being iced up or popping bottles in the club, that has nothing to do with being a boss. It's really just putting people in position so they can be a boss. You feeding families that you never even met. Taking care of someone that's taking care of someone is a boss to me.
FSD: How do you deal with that responsibility?
Payroll: Man it's a lot. I had this OG tell me that God puts certain people in position for a reason. It might be hard to somebody else, but it might come natural to you. I just feel like that what I was put here for — to make sure people around me is good and to make sure they people is good. I feel like thats my purpose.
FSD: Why did you decided to drop Sosa Dreams and Payface before Big Bossin Vol. 2?
Payroll: Really, Big Bossin 2 was already done. I had planned to drop it in the Fall, but the deal ended up coming along with the technicalities, and it's a lot different than dropping independent with so much more going on the behind the scenes. But my intentions was to keep dropping every month.
FSD: Did you ever feel like Detroit, or yourself, where being overlooked by the industry?
Payroll: I always kinda felt that Detroit was being overlooked by the industry, but now it's not the case. Even when I meet up with music execs, they would ask me about Detroit artists that I didn't even know they;d heard of — like the real underground Detroit artists.
FSD: It has been said that all Detroit music sounds the same. What's your perspective or take on that?
Payroll: I mean, Detroit has its own unique sound. You know how you can hear something from Cali and be like "that sounds like some Cali shit" or hear something from Atlanta and be like "thats some Atlanta shit." Detroit has its own sound.
FSD: Whats your favorite song on Big Bossin Vol. 2? 
Payroll: It's a couple of them, but probably "Dope Man Dreams" with me and Jeezy
FSD: So we have Jeezy on the album are there any other features?
Payroll: E-40, BYLUG, and Yhung T.O. from the Bay.
FSD: Can you describe the difference between working with Cardo and Helluva?
Payroll: Cardo is like a big dreamer — always coming up with ideas and gives you that funky player type feel, which meshes well with what I'm talking about. Helluva is straight raw hard shit — slap a bitch and sell 10 birds feel — you know I have a ball with all of them. They're my favorite producers to work with.
FSD: Looking at all you've accomplished as an artist, what achievement are you most proud of?
Payroll: Man, nobody has ever asked me that. I would probably say the Day in A Life short film. I paid for that out my own pocket, and I was in the hood all day and night doing that movie — and I had a ball doing it.
FSD: Are we gonna get a part two of a Day In A Life ?
Payroll: Most definitely!
FSD: In this current era, a lot of artists promote the use of drugs. But in your song "Payroll for President" you said you "don't make junkie music" you "make music strictly for the hustlers;" can you touch on that for us?
Payroll: That was just looked at as some sucka shit from the neighborhood I grew up in. It was never cool to be the consumer or the custo. It's also fucking you niggas up. They not focused, they out of their mind, and that shit costs people their life. Popping pills and go do some dumb shit and sober up and don't even know what they did; now they life is over with.
FSD: Do you do any drugs?
Payroll: Hell naw, just give me a bottle of Dom P and I'm good.
FSD: Who is Payroll listening to?
Payroll: I be listening to a lot of old school shit, but the younger artists I be listening to is like dudes from Baltimore: YGG Tay, YBS Skola I listen to everybody as long as you have something to say.
FSD: What motivates Payroll?
Payroll: Family.
FSD: What's your favorite solo project that you have done so far?
Payroll: Stack Season. I gave a lot of people some game with that one.
FSD: A lot of rappers on social media show their every move — flashing money on the phone, etc, However, you seem more reserved. Why?
Payroll: I'm just a chill laid back person. I'm really like a behind the scenes type of dude, but the way things turned out I ended up in the front. So I just had to walk that path. But I really don't care for social media. Everybody trying to prove a point and you have dudes who will show their whole day doing bullshit they shouldn't be showing just to prove they are doing it. I'm really just a low key dude, I'm not about to hang myself to prove a point. You either fucking with me or you're not.
FSD: Late last year we lost Doughboy Roc. How did that effect you and how did that impact your music?
Payroll: That shit came from left field and it's just a dark time right now. Big Bossin 2 was recored way before this happened, so I didn't get to touch on it on this album. But he's actually on the album. But on the new music coming I've touched on it a lot.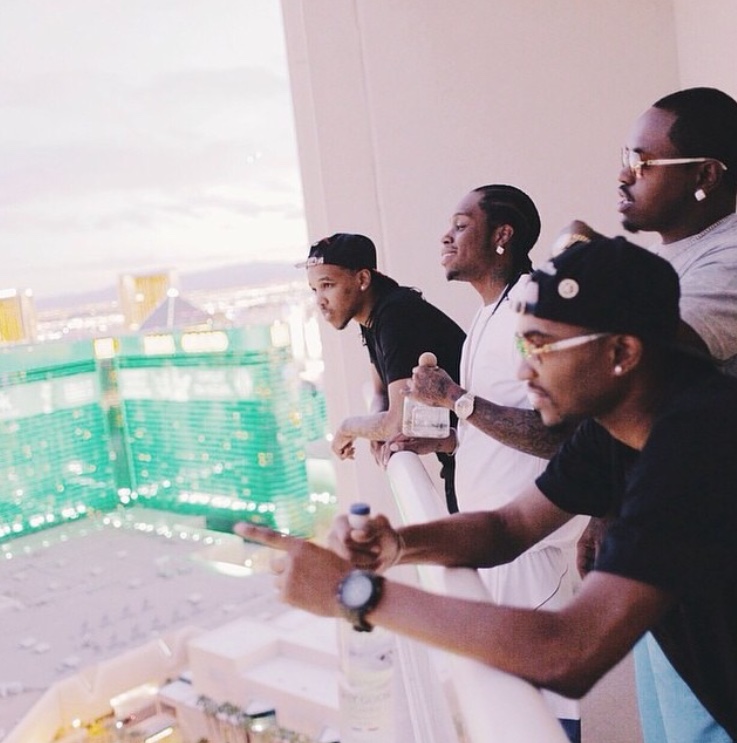 FSD: What's your favorite memory of Roc?
Payroll: I have countless memories with that guy. First thing that comes to mind is me, him, Darko and Chaz went to Las Vegas and we was just out there fooling. It was his first trip since he came home from jail, and we had the penthouse suite going crazy — popping bottles in cabanas at the pool. We shot "Hustle Music 2" video out there and I just had a ball with him. He was happy as hell. Me and Roc have countless memories, man.
FSD: What advice do you have for up and coming artists?
Payroll: Stay true to yourself, and don't get caught up riding somebody else's wave, trying to be something you not. Stay focused on your grind. Don't let nobody trick you off the streets, and don't get caught up in trying to prove shit to stupid motherfuckers. Because at the end of the day, it's all about your family and your girl if she's holding you down. Make sure your crew is tight — don't let no snakes in your crew — all that shit is important. I might sound like I'm preaching, but I'm at that age in life where I see that's what it's all about.