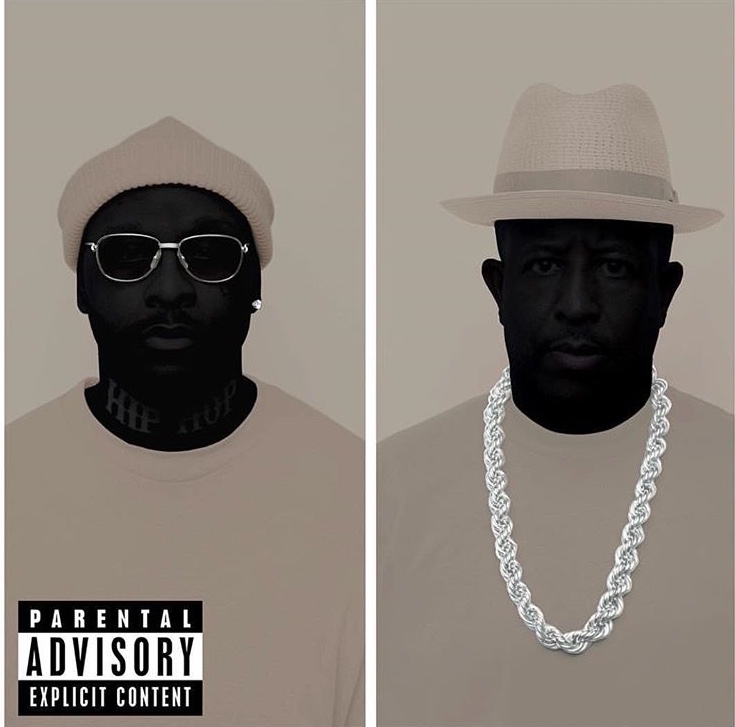 In an industry where people know the price of everything, but know the value of nothing, hip-hop legends Royce Da 5″9 and Dj Premier give hiphop a new appraisal with their new album PRhyme 2. The feeling of this album is just what the game needed: a friendly reminder of the essence of hip-hop. A few days ago, I had a the privilege to interview a true lyricist and hip-hop purist in every sense of the word. I met up with Royce Da 5'9″ at his studio in Detroit where we discuss the release of PRyhme 2, new school vs. old school, Joe Budden, Detroit and more.
FSD: Royce you've worked with some of hip-hop's greatest including Dre, Em, Premier — just to name a few. You're revered in hip-hop by your peers as one of the best lyricist in the game, and you're a platinum selling recording artist. What got Royce out of bed to record PRhyme 2?
Royce: I'm motivated by wanting to get better. I wanna stay sharp. Each idea sparks another idea — that motivates me.
FSD: What kind of ideas?
Royce: Ideas for new songs, ideas for new project. Cool new shit to be apart of. Cool new ways to make a good impression on the culture. I'm blessed to have my own studio and to be able to express my ideas its the greatest feeling. When I wake up and have a great idea, I know it's going to be a great day. You know how some people say there living check to check? I'm living idea to idea.
FSD: You're six years into your sobriety — congratulations on that. Do you feel that with your sobriety, you are in the prime of your career? No pun intended.
Royce: I feel like I'm the best I've ever been. I'm in shape physically and I'm in shape mentally. I'm mentally healthy, I'm not in a bad space. I'm in a good place. I'm happy. I forgave myself, I'm not angry at anyone. I feel like I have forgiven everybody. And I'm not seeking validation from anyone on no level.
FSD: Were you looking for validation before?
Royce: I think naturally we all do. Especially as black men if you look at our lineage — we didn't come into this world as accepted. We're born into these situations, where it's more difficult for us to find our place in the world. I'm not speaking for everybody, but I know it took me until my late thirties to be actually comfortable in my skin — to look in the mirrior and to be happy with what I've become. I'm not perfect and I'm cool with that.
FSD: Working on this project with a legend like Premier, who has produced songs for Nas, Biggie, Jay-Z — and now 2 albums with you. What does this album mean for hip-hop?
Royce: It's a good installment, Preem continues to transcend. I've watched Preem grow in this business for 30 years and not compromise himself. A lot of people including myself have had to re-invent themselves, Preem hasn't. Preem dresses the same, makes the same music, he approaches beats the same. He's a great dude. I think it's great for hip-hop to have a legend like Preem to still be able to contribute and not compromise his nostalgic sound. It's great for this generation of hip-hop.
FSD: How much of the album was done together in the studio?
Royce: About half and half. We actually worked together more on this album than we did the last one. I spent one week in New York and Preem spent one week in Detroit. When you have someone like Preem producing everything and mixing everything it's easy work.
FSD: What's your favorite track off of PRhyme 2?
Royce: That's a good one… It's between "Everyday Struggle" and "Era"
FSD: Talk to us about Everyday Struggle
Royce: Everyday struggle basically touches on the narrative in hip-hop that going on today.
FSD: Which is?
Royce: That old school vs. new school narrative. A lot of the older rappers are, for a lack of better words, "sonning" the younger rappers to a degree. You have some that drop jewels, and you have some that just complain. They complain about the state of everything. I just think it's time for people of influence to be the change they want to see. I think that we should be reaching out to the younger MCs if not working with them, at least pointing them in the right direction.
FSD: Speaking of which, you probably were one of, if not the first, real lyricist to collaborate with guys like Joey Badass and Logic. They've both had tremendous success. Where did the idea to work with them come from?
Royce: I like collaborating with people who I feel inspire me, and I felt like we could do some cool shit. They're beasts, and I like what they stand for. I like what Joey Badass stands for, he just represents to me a time in hip-hop thats golden and he's doing it to cater to today's audience. I love their music. When I first heard Joyner Lucas' "Ross Capicchioni," I was like "yo he's coming with the art of storytelling" and at that time I was the only artist I knew who had stories locked and loaded for my album; so I was like "finally someone else is telling stories." It was like what happened in the days when you heard Nas' It Was Written and everybody wanted to have a story on their album. Now it's like nobody is taking it there creatively, so when I hear a new artist doing it and you got somebody like Joyner who is writing stories and directing videos, it's like how can I not want to work with them.
FSD: In an industry that seems to praise the debauchery, how has sobriety effected your music?
Royce: It doesn't really effect my music because it's so much to talk about. I don't think art should be based off of what you hear going on today. Let me make my content like everything else that's out there because at that point, you're going about that the wrong way. The key to longevity is analyzing the marketplace and identifying a void and filling it.
FSD: What void are you filling in this generation with your music?
Royce: I'm so much different as a person because in this generation it's taboo to grow — nobody wants to grow. Nobody wants to say "I'm getting older, I'm getting wiser," nobody wants to grow up, everybody wants to be a kid forever. It's like a fantasy world. It's like young, fly and flashy is the wave — which is cool — but why is it that "oh you're old is an insult." Why is that an insult? I don't understand how that became a thing. Everyone is lying about their age, they're afraid to grow up. A bunch of Toys R Us kids. It's called maturity. I'm not out here promoting tough guy shit, because then I have act tough everywhere I go.
FSD: Do you feel like this industry is persona-driven more so than music-driven?
Royce: Yeah because for one, it's to easy to get the music, so there has to be something about the individual that people feel they want to buy into. That's why people think videos are so important. IG stories and Snapchat is so big, because they want to have the camera in your face all day, to hear what you have to say. They want to know all your business. You have people who don't even make music, who do stupid ass shit online. Then people become fans of them and when people become fans, they can go make a record, which in return becomes big because they like the person. I actually think that's cool if you can finesse your situation.
FSD: Come on Royce, some of this shit that these people are doing online is ridiculous.
Royce: I respect the hustle, but that doesn't necessarily mean you have to rock with their music.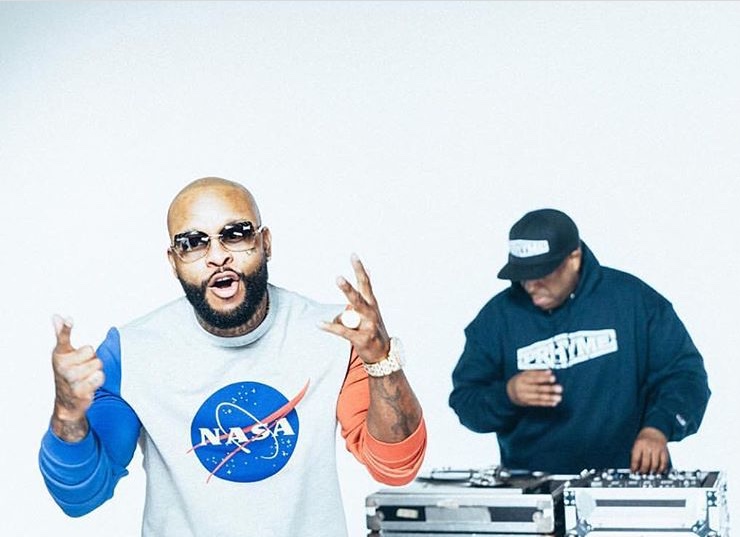 FSD: Since we're on the subject, it seems like nowadays it has become trendy and cool for these new artists to tear down the legacy of legends like 2Pac, in order to bring attention to their music. Is that ok with you? 
Royce: Of corse that's not ok — but I'm a respectful person. I don't think its ok to tear down anybody just to bring attention to yourself. Especially not somebody like Pac. If you think he's not somebody who paved the way for you, then you're just fucking ignorant.
FSD: Switching gears, do you think being a lyricist hinders an artist in this industry?
Royce: It's not a hinderance unless you're looking for something unrealistic to come out of it. You have to beware of your audience. If you're looking at a climate, dominated by mumble rap — and I don't like that term — but if you're a lyricist that annunciates your words and you're expecting the same results as them, then you're being unrealistic.
FSD: Do album sales define an artist?
Royce: It defines a piece of their success. It's a lot of different layers to that word success, along with different layers to the word definition. When you talk about defining something you can defy facets of it. Looking at it as a whole, I think record sales only represent a piece of it. But it does define you to a degree.
FSD: What do you set out to achieve as an artist?
Royce: I just want to do cool shit and always maintain my dignity. It's easy to get lost in this business . You know, sell who you are to the highest bider just for success. So I always want to be in a position where I can sleep well at night. I want all my decisions to be rock solid. I want to be able to stand by everything I do, and not be ashamed years down the line.
FSD: What's your greatest fear?
Royce: Losing my family as a result of bad decisions I've made in the business. Like making fucked up decisions because I'm chasing something that I perceive to be success, and losing the things that really matter because of it.
FSD: How do you determine that?
Royce: You have to devote more time to your family than the things that don't exist in the music business. I learned to be creative even though I come to the studio and I don't put a time clock on it. But I still treat it like a job — but it's an extreme job. I don't work it like a 9-5, but I work this mother fucker like a 24-7 lifestyle. But it's a lifestyle that has become my job so I treat it as such. I cannot let myself get distracted.
FSD: Is criticism warranted?
Royce: Yeah it comes with this job. It comes with the territory.
FSD: Do you think Joe Budden is disloyal?
Royce: He can give criticism. Anybody can give criticism. It's not about loyalty, it's about respect and disrespect. If I say "it wasn't his best work," or "nah he can come better then that," that's criticism, But if I say "that shit's trash, throw it away now," you're borderline disrespectful. It's about verbiage and the content that is delivered.
FSD: Can you be objective with Eminem?
Royce : Yeah I can. I'm probably one of the most objective in his circle. I'm able to see things for what it is, but at the same token, I'm going to always speak up for my people, the same way I am with Em. People accuse me of being like that with Joe. I don't like people trying to shit on my family.
FSD: Detroit is making a lot of noise with our music. Do you think it's time for the industry to let us in?
Royce: That can happen at any moment, and it's happening now. It's not going to be a generation that goes by without us having the greatest artists in the world . It's a unity thing. The industry won't let us in as a city unless there's solidarity.
FSD: Do you think Em is listening to what's coming out of Detroit?
Royce: I would think so, but I can't say for sure. But I can say he is super supportive to anything coming out of the city.
FSD: Who is Royce listening to?
Royce: I listen to a lot of stuff. I like 6lack, Kendrick, all of Cole's albums, U2, old Biggie and Jay.
FSD: Royce you have experienced a lot in your career. What advice do you have for up and coming artists?
Royce: Consistency. I always like to stress consistency — it's the root of everything. I've noticed in this game, it doesn't necessarily have to be the greatest shit in the world, but if it's consistent people will always gravitate to it.
FSD: Last question…when are you an Em going to give us Bad meets Evil 2?
Royce: Not sure. Whenever we have time. Em's going on tour. I'm finishing up my solo album that's dropping this year called The Book of Ryan. Hopefully soon, though.