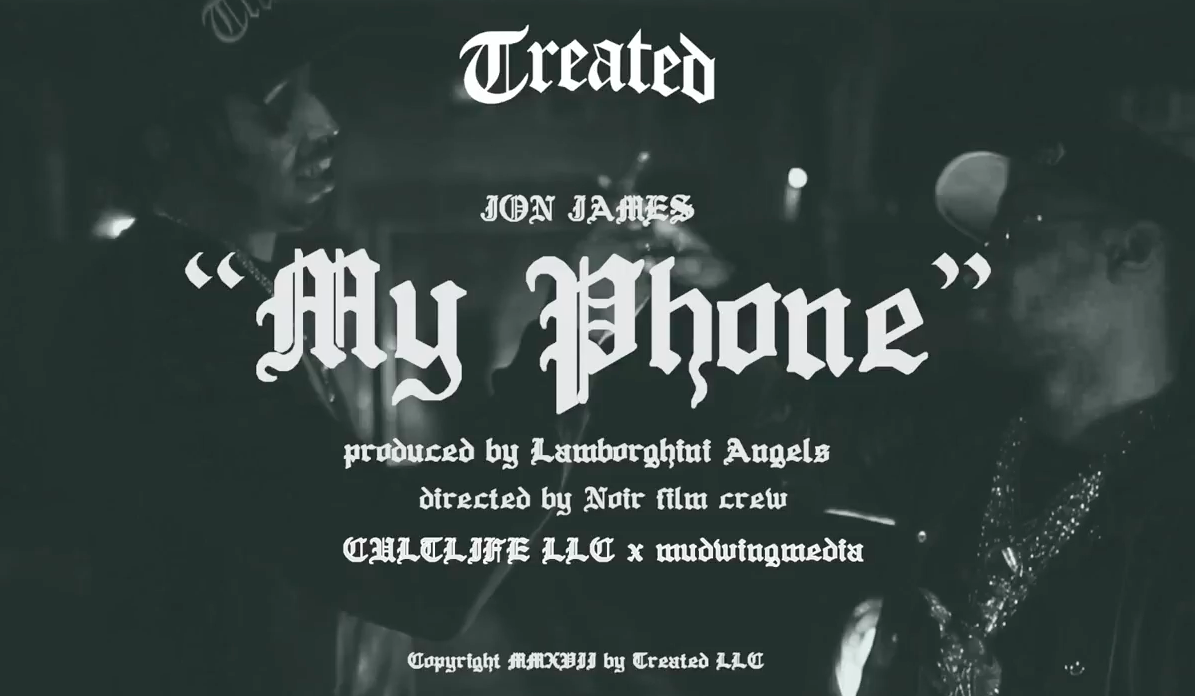 Produced by @_lamborghini_angels_ for Treated Crew. Directed by Noir Film Crew.
I know when that hotline bling.
Treated Tuesday's back. The chain remains, the gang is intact. And today, they return guns blazing with JON JAME$ trappy new video for "My Phone." You know the number, so see the number — no seriously — you see the number. So hit the trap line and get a personalized message from the Treated Tribe. 1-833-722-0300. Hit them now.
This is the OFFICIAL first single from JON's forthcoming album, Thuggin Out N Public, hosted by Trapaholics, due out on April 23rd. You can expect features and work alongside the Treated Crew as well as Mano. Today, they kick it off in a major, major way with "MY PHONE." Give them a shout below.