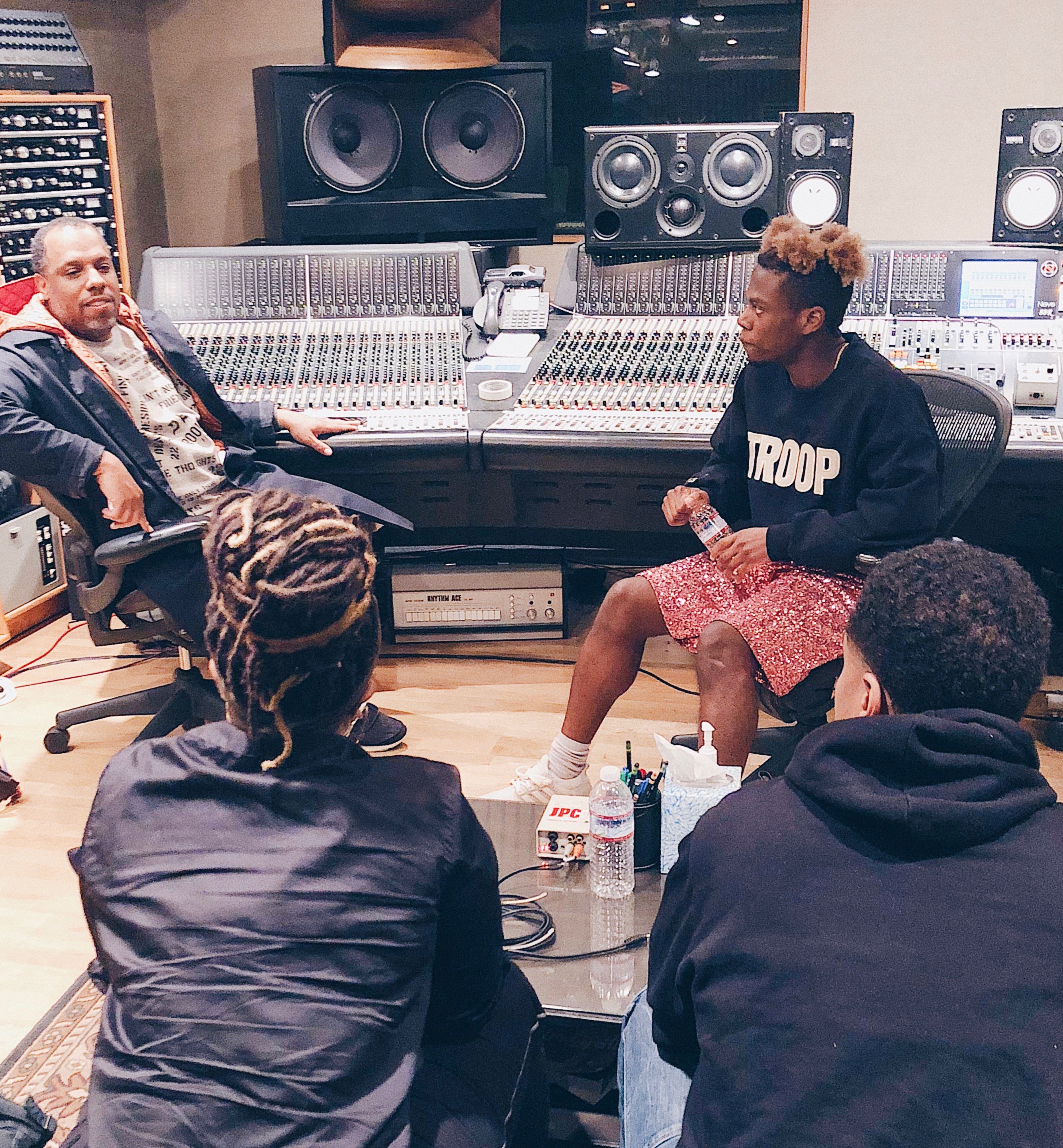 Have you heard about the good news?
Whoa, this is major. A massive Chicago connection is brewing between the Godfather No I.D. and rising star Tobi Lou, and No I.D. has just tapped in to executive produce Tobi's debut album, due out later this year. Now, this isn't an official signing to No I.D. or Artium, but instead him coming in to work magic on the album. An incredible feat for Tobi.
The official press release including all the important details is below:
tobi lou is signed to ArtClub International, a boutique record label headed by music mogul Ketrina "Taz' Askew, that also serves as the management home for Grammy nominated multi Platinum R&B songstress Jhene Aiko and label for the critically acclaimed, Grammy nominated album Malibu by the talented funk artist, Anderson Paak.

Chicago Super Proucer NoID will serve as Executive Producer on Tobi's first commercially released album.

"I don't think I even have the proper word that could legitimately describe how excited I am right now", says tobi.
"Being from
Chicago, ever since I heard Kanye mention NoID on Last Call he's been someone I've hoped to work with one day. And now it's actually happening, so I guess the proper word is surreal, that's how it feels."

This month you can expect to hear + see the second installment of my "tobi lou and the…" series. This one's going to be called 'tobi lou and the Loop'. And it comes out on April 27th."

tobi lou, Taz Askew and tobi lou's Manager/ArtClub A&R Derrick 'Lottery' Hardy will serve as Executive producers on the album as well, which is slated for this summer.