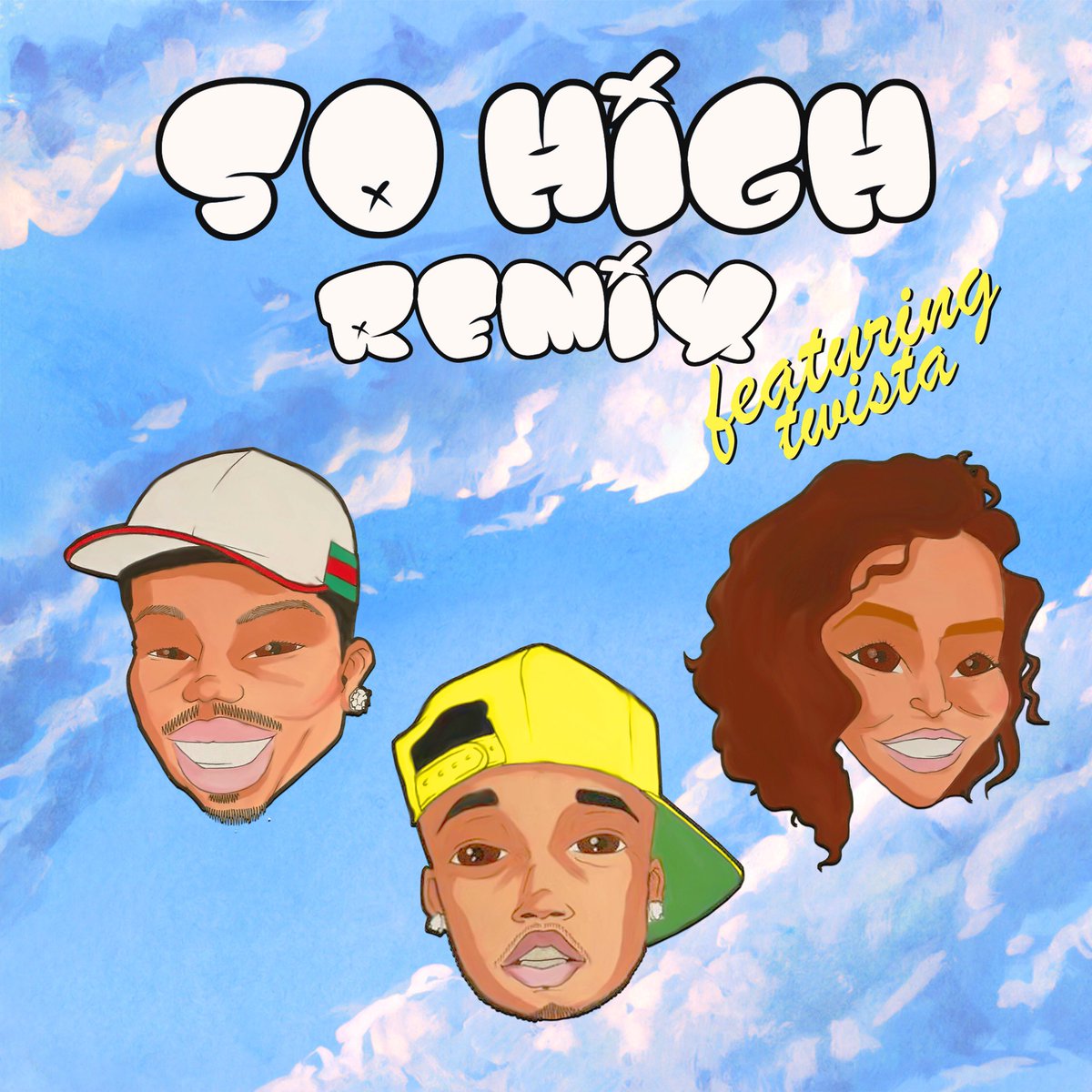 2018 has been an extremely busy year for Taylor Bennett and his recent Tay Bennett Entertainment signee, Bianca Shaw. They've criss-crossed North America for the past few months as part of Taylor's headlining Restoration of an American Idol tour. After dominating domestically, they recent ventured across the pond for the European leg of the tour — taking their Chicago sound worldwide.
While overseas, I was able to catch up with Taylor and Bianca, who are enthusiastic about the future of their music and the future of TBE. On top of that, they blessed the FSD readers with the world premiere of their new collaborative remix, "So High," featuring Chicago legend Twista. And yes, it's as intoxicating as it sounds.
Read the interview and press play on the addictive track below.
FSD: You two just got done touring the US and now you're headed overseas, how is the tour life treating you?
Bianca: I had an amazing experience and so grateful for the opportunity. It was my first tour and the crowd was extremely receptive to my music and performance. I'm usually a little nervous before I go on stage I can't help it I'm so focused on making sure everything is right. I went out and gave my all every night.The nerves were barely there before a show the more I performed. I wanted to make sure I left a great first impression.
Taylor: Tour has been amazing every night, seeing new faces and greeting new people & learning how my music has impacted their life is priceless.
FSD: Taylor, How has this tour differed from the ones you've done in the past?
Taylor: This tour has differed because this is the first tour I got to bring Bianca Shaw on — my amazing artist. On this tour I was more comfortable, I felt better about being myself.
FSD: You just came back from Europe. Have you ever toured Europe before? Where were you most excited to play? 
Taylor: I have never toured in Europe, I was most excited to play London, it sold out within the week of the show date! I didn't know I had so many fans out there.
FSD: Tell me about the new record with Twista. How did that come about? 
Bianca: This is a remix of the original "So High" track released with Taylor and me as an introduction to me signing with TBE. It's Twista so of course, he did what he does best on a track. Killed it! I offer a softer side on this version and with Taylor and Twista's verse, I think the remix offers a dynamic that compliments that Chicago style of hip-hop.
Taylor: "So High" gives me old school vibes like [Twista & Kanye's] "Slow Jams." At the same time with Bianca's vocals on the track allow space for the listener to digest a full 3-course Chicago meal.
FSD: How did you hook up with Twista for the remix?
Taylor: I played DJ MoonDawg the original record, and he suggested Twista would sound dope on it. I hit Twista and he loved the record, he murdered that verse. So happy to have him on it.
FSD: What was it like working with such an industry legend?
Bianca: Feels great to work with not only an industry legend but a Chicago legend. When we were done Taylor looks and says "B! Congratulations on a song with the first major artist I'm proud of you." Taylor genuinely believes in me. We're both excited about the track.
FSD: What's next for you two?
Bianca: Currently, I'm working on my first project with my new TBE family set to release soon. I have a few performances coming up, one being Taste of Chicago, make sure you come check it out, it's going to be a dope show. I'm excited for what's to come, nowhere to go but up.
Taylor: For sure my immediate plans when I got back are to instantly work on my new project.