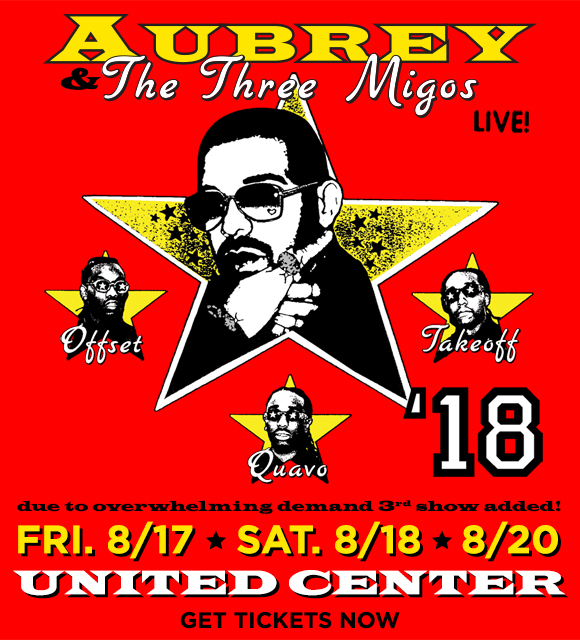 Drake. Migos. August 17th, 18th and now the 20th (THIRD NIGHT ADDED!!) Chicago, IL. United Center.
Yes, the highly touted Aubrey & The Three Migos Tour hits the United Center in Mid-August, which is sure to be one of the biggest tours of the summer. These are just the facts. 3 nights of madness at the Madhouse on Madison.
Tickets for this massive event ARE ON SALE NOW, and I highly suggest you buy them as soon as they go on sale. They won't be available for long.
GRAB. THEM. NOW.
Aubrey & The Three Migos Tour

Fri 8/17, sat 8/18 & MOn 8/20 @ 7pm
United Center, Chicago, IL