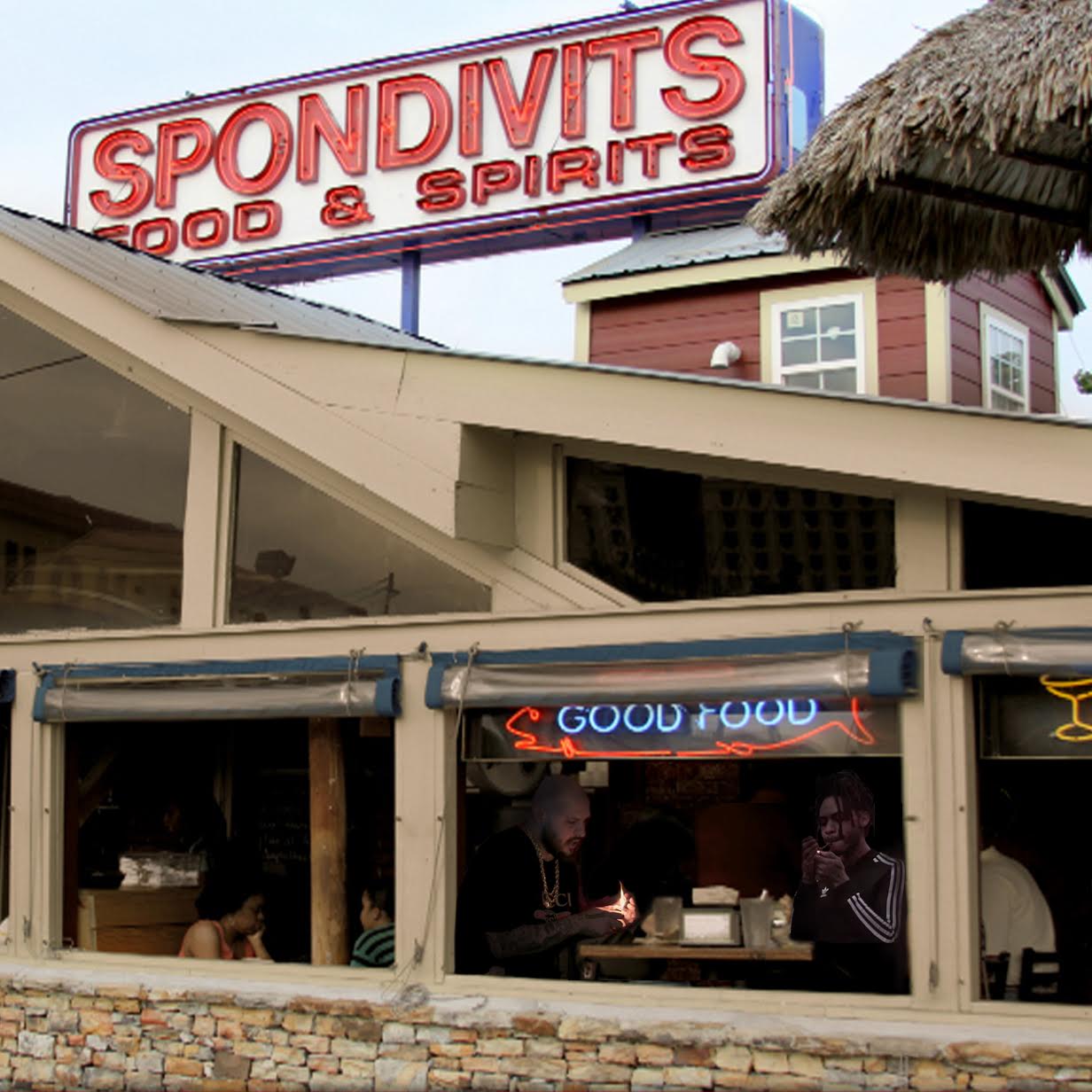 If you've studied Valee's catalog or spent any time with him at all, then you know he's always name-dropping random ass restaurants in cities all across the US. One that frequently comes up is the Atlanta haunt, Spondivits. Now, I've never been there and I don't know anyone who has dined at that fine establishment, but it comes as highly recommended from V and his LA-residing, Texas-bred bredren, Dro Fe.
Now, if you've spent anytime in LA then you surely know Dro Fe. Hell, if you've been to anything industry-related in the continental US, you're likely to see Dro Fe there. He's truly omnipresent, and is a friend of the best of the best. A true renaissance man.
Today, we're happy to bring you the world premiere of his new single, "Spondivits," featuring frequent collaborator Valee. Stream it below.