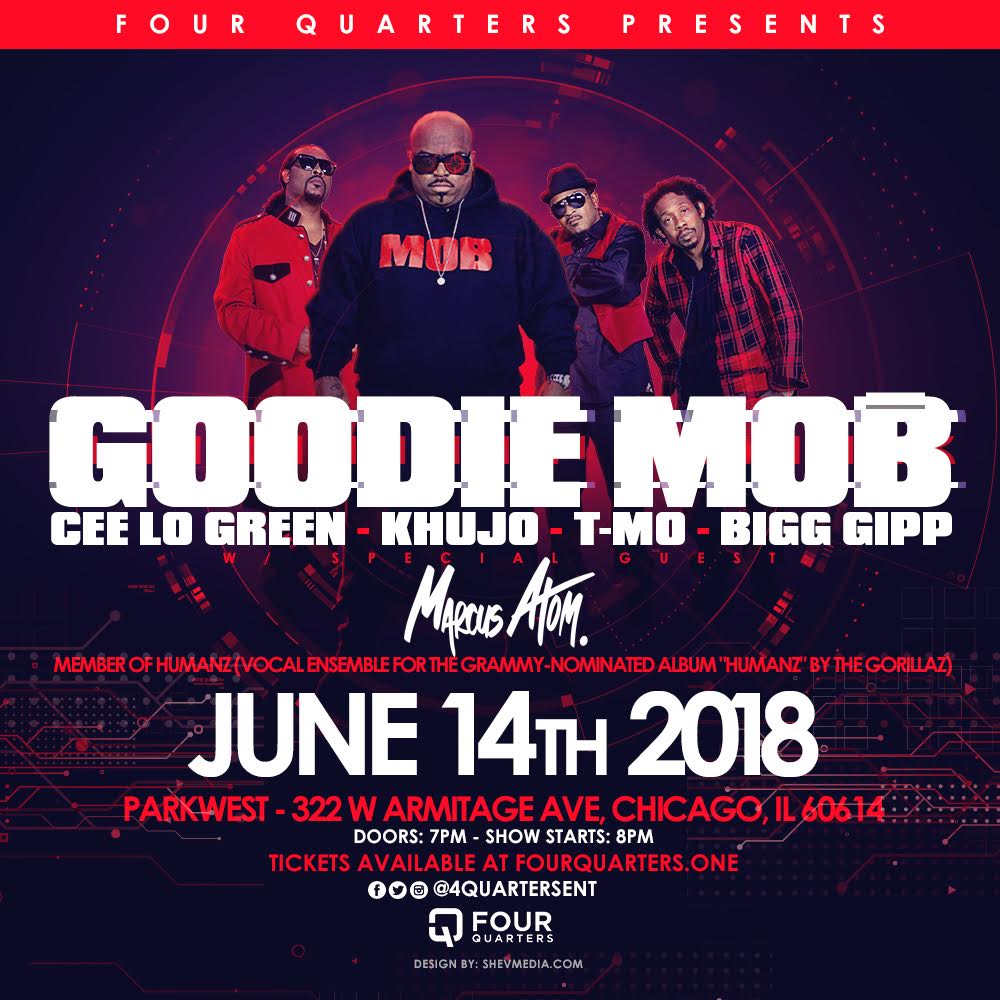 Whoa — this is crazy. The good people at Four Quarters Entertainment have somehow managed to get Goodie MOB to reunite in Chicago for a one-night-only show on June 14th.
If you know the history of the Goodie MO-B, then you know this is now small feet. All 4 original members will be in attendance: Cee-Lo, Gipp, T-Mo and Khujo will all grace the Park West stage in a few days.
The good news? There are still a SMALL NUMBER of tickets available, which you can purchase RIGHT HERE. 
It's an all ages affair, as long as if you're under 18 you're accompanied by an adult. This fantastic four will be playing hits from their catalog for one night only, so don't miss this epic reunion.
Park West

DOORS @ 7pm

June 14th