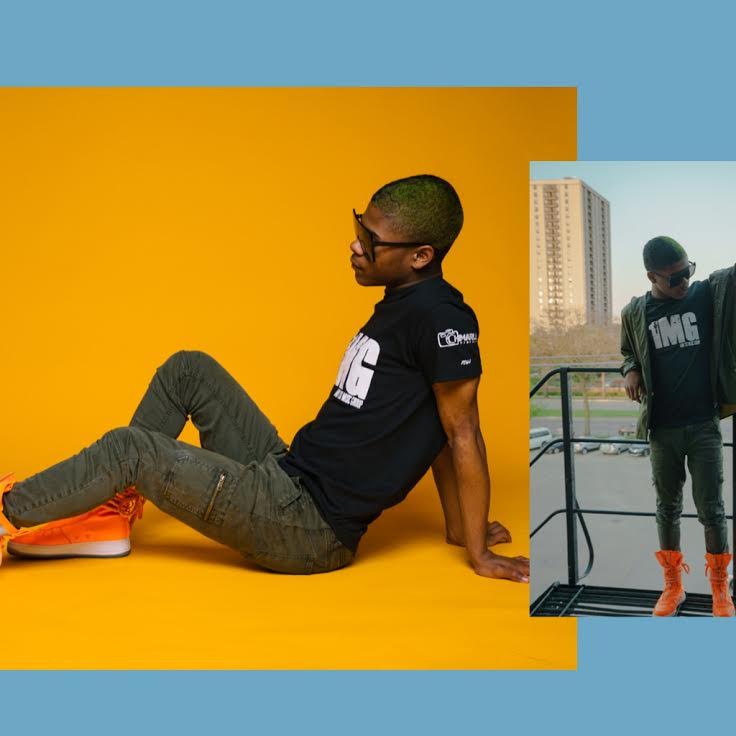 Words by Nandi Howard (@itsnandibby)
There is something special about an organic come-up in a artist now. The artist that uploads their music on YouTube hoping the right person will see it, or the artist that endlessly promotes their music to a few thousand followers has arguably been overshadowed by industry plants, or promotional tactics by major labels trying to go viral, and streaming services. However, there are a few artists like 15-year-old Southside Chicago rapper, Kidd Kenn, that can slip through the cracks of the industry politics and gain an integral fanbase.
Whenever Kidd Kenn tweets a visual he gets over 300 retweets — his highest watched video on Youtube is at 60k views — and he has performed on stage with the likes of Kehlani and Queen Key. His first video was uploaded only two months ago and with only two songs on Apple Music, the teenage rapper is not off to a bad start, to say the least. His unapologetic lyrics are breaking a longtime stereotype about mainstream rappers who represent the LGBT community, and Kidd Kenn has become a inspiration for many at just the start of his career. FSD got a quick Q&A with him about his rise and how he has gained such a loyal fanbase.
FSD: What area of Chicago are you from?
Kidd Kenn: Southside
FSD: How long has it exactly been since you've started putting music out?
Kidd Kenn: Originally, I was putting out freestyles on my social media, and then I start putting out full songs on Youtube. So, for about a year.
FSD: How does it feel to get recognition from artists like Kehlani and Queen Key?
Kidd Kenn: It makes me feel good to see someone I listen to listen to my music.
FSD: When did you see your social media and fanbase grow?
Kidd Kenn: After I put out the remix to "Never Cared" on Youtube I started to see my twitter followers grow and everyday I was getting more and more views on Youtube.
FSD: There are videos on Youtube labeling you as "Chicago's first gay rapper," how does that feel?
Kidd Kenn: It doesn't bother me at all, I am being myself.
FSD: Is it hard to break out of chicago being a gay rapper?
Kidd Kenn: Kind of, but with social media around I feel like I can put more and more music rapping about what I want to rap about and I have a lot of support on social media too.
FSD: What's next for Kidd Kenn?
I have my two songs Fake Shit and Oh Shit on Itunes and I am dropping my single and EP this year.