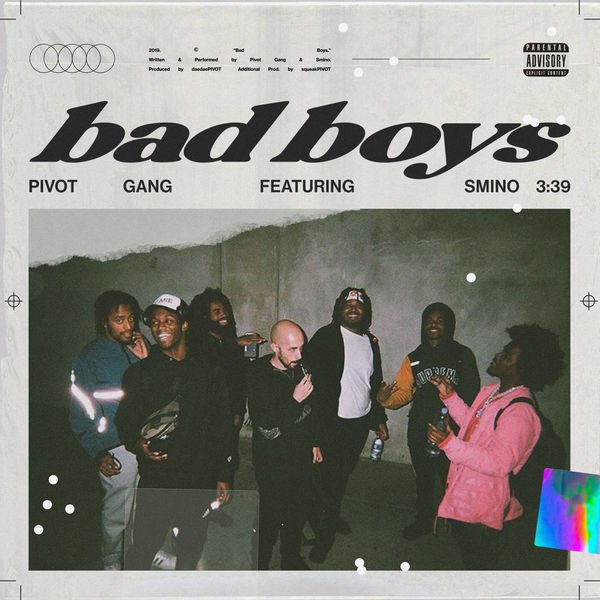 Pivot Gang's individual members have been prominent members of Chicago's music scene for what feels like forever. From with Saba's increasingly acclaimed run of projects, to Joseph Chilliams gaining attention as one of the most original voices in hip-hop, to Mfn Melo entertaining beyond the music in an amazing series of cooking videos, to Squeak and Frsh Waters gaining as much credit for music as their successful events, which they've begun taking around the country, the west side crew has been moving in absolute lockstep.
Today, after releasing several singles and videos over the last couple of months, the group has returned with an all new joint featuring Smino and it's a doozy. Everybody stands out as a character on this release, and among this collection of artists, that's saying something.
In addition, Pivot has announced You Can't Sit With Us (gotta assume we have Joe to thank for that one), their first album as a group. With so many styles coming from the team, it's hard to imagine exactly what this project will sound like, but something tells me we haven't heard the heaviest material Pivot has to offer by any means. Also, the cover art might be my favorite this year. Check that out, along with "Bad Boys", below, and come back here for the project's release 4/19.