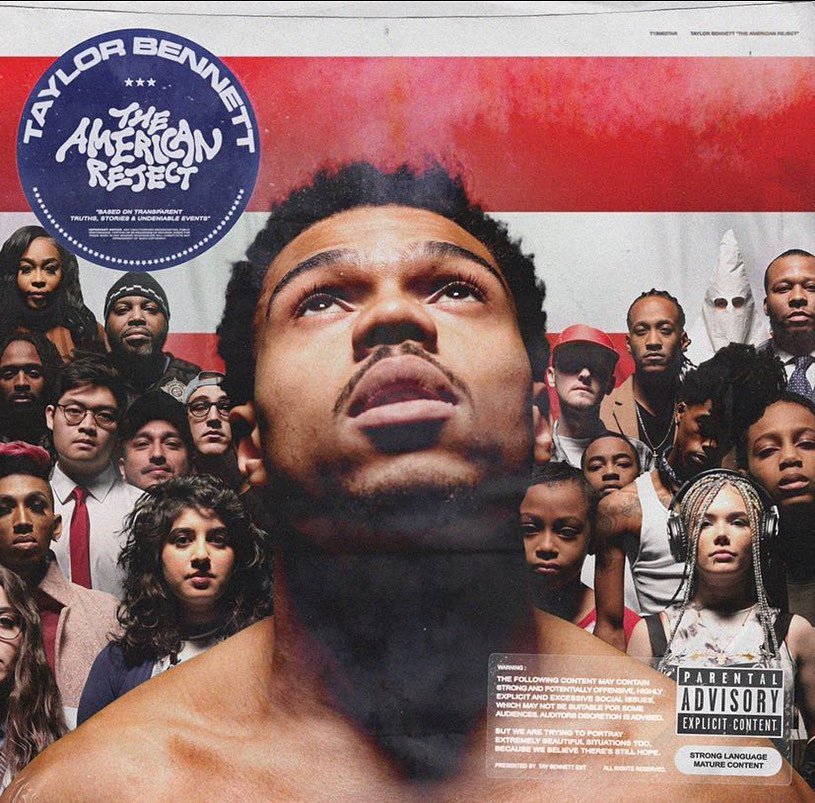 Following the release of Be Yourself at the end of last year, Chicago's own Taylor Bennett drops off his latest EP. The eight-track effort packs features from some of Chicago's heaviest hitters, including Supa Bwe, Melo Makes Music, Femdot, and Chance the Rapper.
Taylor spoke to Lyrical Lemonade about how the idea of the project came about, touching on themes of not being accepted by society.
I think that very often we try to use things like skin color, money, materialistic assets and others like that to say that we are better than other people, but I think that even people who have money buy these things because they feel and want to be accepted by a different class or different people.

It brought me to the overall idea that all of us are rejects and we really all don't belong, but that's a part of being unique, different, and standing out.
Click play on The American Reject after the jump.