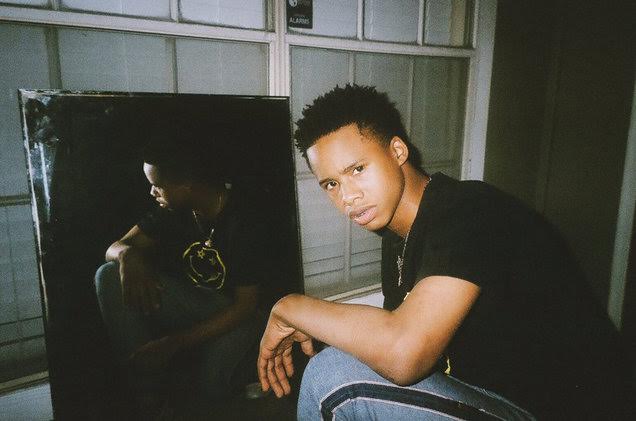 The 19 years-old incarcerated rapper, Taymor McIntyre, is once again under scrutiny, since he is being indicted for the shooting and killing of Mark Saldívar back in 2017, on the parking lot of a Chick-Fil-A in San Antonio, Texas, as he was running away from the police, according to Hiphopdx.
McIntyre, whose career blew up while he was on the run, was found guilty of three different charges for aggravated robbery and one charge of Capital murder. Taymor recorded "The Race" his biggest hit after the second incident, in New Jersey where he was apprehended by security forces and sent back to Texas to be investigated and judged.
What Happened in Chick-Fil-A
Then 16 years-old, Tay-K, was on an SUV when he shot 23-year-old Photographer Mark Anthony Saldívar, after stealing his Camera equipment, according to the lawsuit filed by the victim's mom, Lucía "Lucy" Saldívar last year, and as it was stated by the Bexar County District Attorney's Office, saying that Taymor was the one who shot the gun.
The lawsuit narrates the succession of events, Tay-K and Saldívar were on the vehicle with two other people when the victim was robbed of his expensive camera equipment and was forced then out of the car.
Saldívar tried to stop them and jump onto the hood of the SUV while trying to get away, they pulled up at the Chick-Fil-A parking lot. According to the Lawsuit, this is when Taymor McIntyre allegedly pulled out his weapon and gunned down Saldívar, leaving him to "Die on the street". All according to the suit filed by Lucía Saldívar and noted by hiphopdx.
Previous Crime
Tay-K is already in prison, having been convicted to 55 years for 3 aggravated robbery Charges and one of Capital Murder from a home invasion back in 2016 at Mansfield, Texas.
The rapper pleaded guilty for two of the aggravated robbery charges, but not for the murder of Ethan Walker, according to a recollection of the events, done by XXL. A group that included McIntyre was invited to Walker's place to smoke some pot and tried to rob him. The plan was to distract Walker and his friend with the advances of a couple of girls who would then let the house open for another group.
The other people would steal all they could, but it all resulted in a fight in which Zachary Beloate, Ethan's friend, was also injured, but managed to leave the place before Walker was shot death, and according to a Complex note, a witness said that Tay-K was upset because they "popped someone and we only got a little cash and a watch."
In total there were 6 participants on the crime that resulted on Walker's death, all of them ended up cooperating with the polices in order to receive a lesser sentence, although the shortest sentence was of 20 years in prison, and one of them even got Life Sentence, after admitting in a recorded interview that he was supposed to be the gunman, all according to the Complex note.
McIntyre was told that cooperating with the police would reduce his sentence, but before he got a real chance to be processed, he was put under house arrestment. Then he'd break his ankle monitor and flea the city, then happened the incident with Saldívar.
"The Race", his 2-minute song was released shortly after he had allegedly killed Saldívar, reaching the No. 44 on Billboard's Hot 100 chart, after the long campaign asking for his liberation. The song is not about a common horse race, like the Kentucky Derby, or about the human race, but about something much more gruesome.
Ironically enough, it was used as evidence by the prosecutors on the first trial, in which Tay-K ended up pleading guilty.