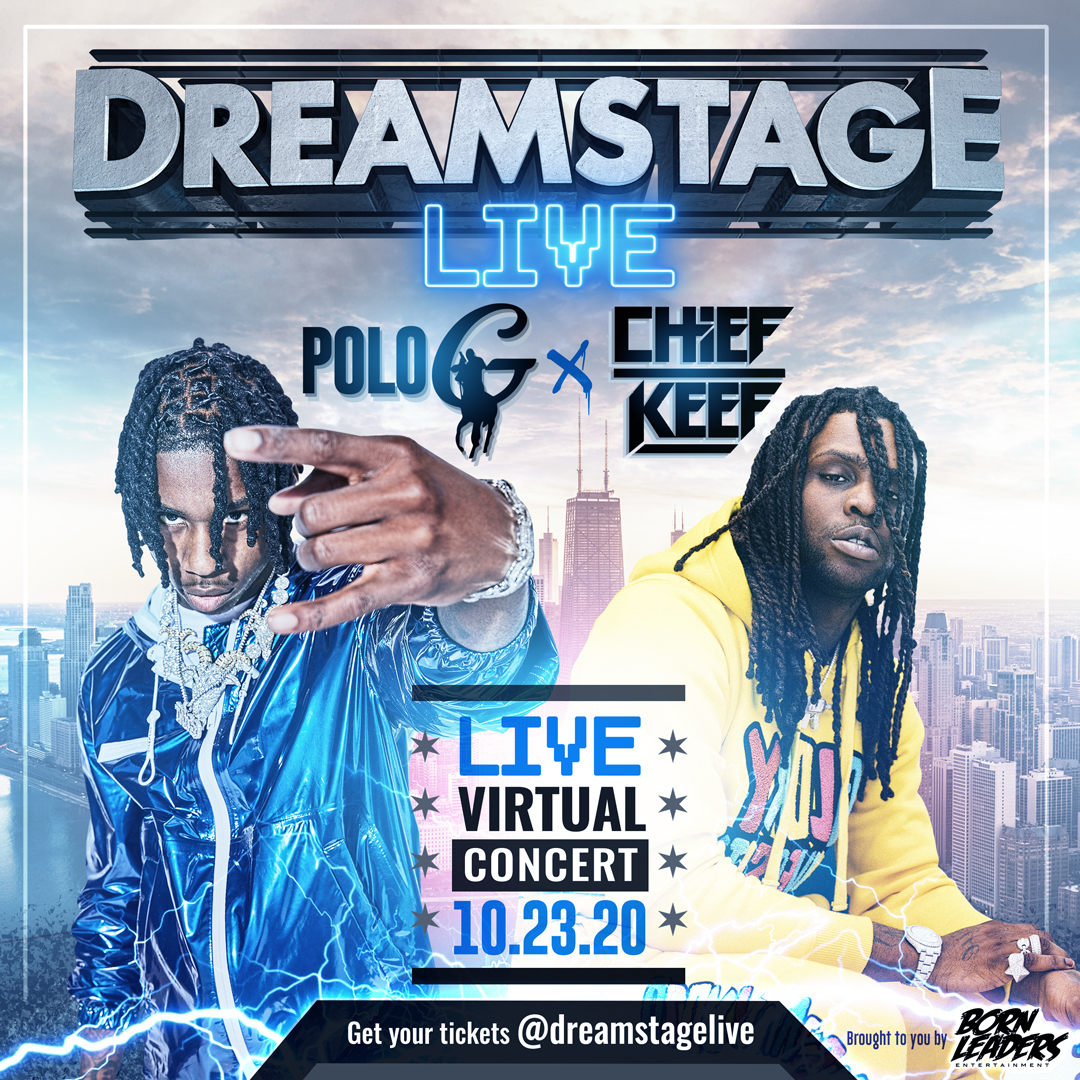 It's no secret that 2020 has been a challenging year for the music business. Due to the Covid-19 pandemic, the industry has changed in ways we once never thought imaginable. But one thing about the music biz – specifically Hip-Hop – is that innovation is always around the corner. Enter: Dreamstage and Born Leaders, who bring bring us a groundbreaking live-streamed event on October 23rd, featuring two of Chicago's absolute titans, Chief Keef and Polo G.
The two legends will be performing at a one of a kind live-stream experience live from Los Angeles, California. Lil Reese and Tes X will also be in the building, as well as a host of special guests. Trust that it will be a night to remember…courtesy of the good folks at Born Leaders and Dreamstage.
The good news is that discounted tickets are now available for a limited time for ony $14.99 right here.
That's right, you can get the discounted tickets RIGHT HERE RIGHT NOW, for the best live virtual experience of 2020. Let's make this new reality a better one. We'll see you next week. Don't miss out.