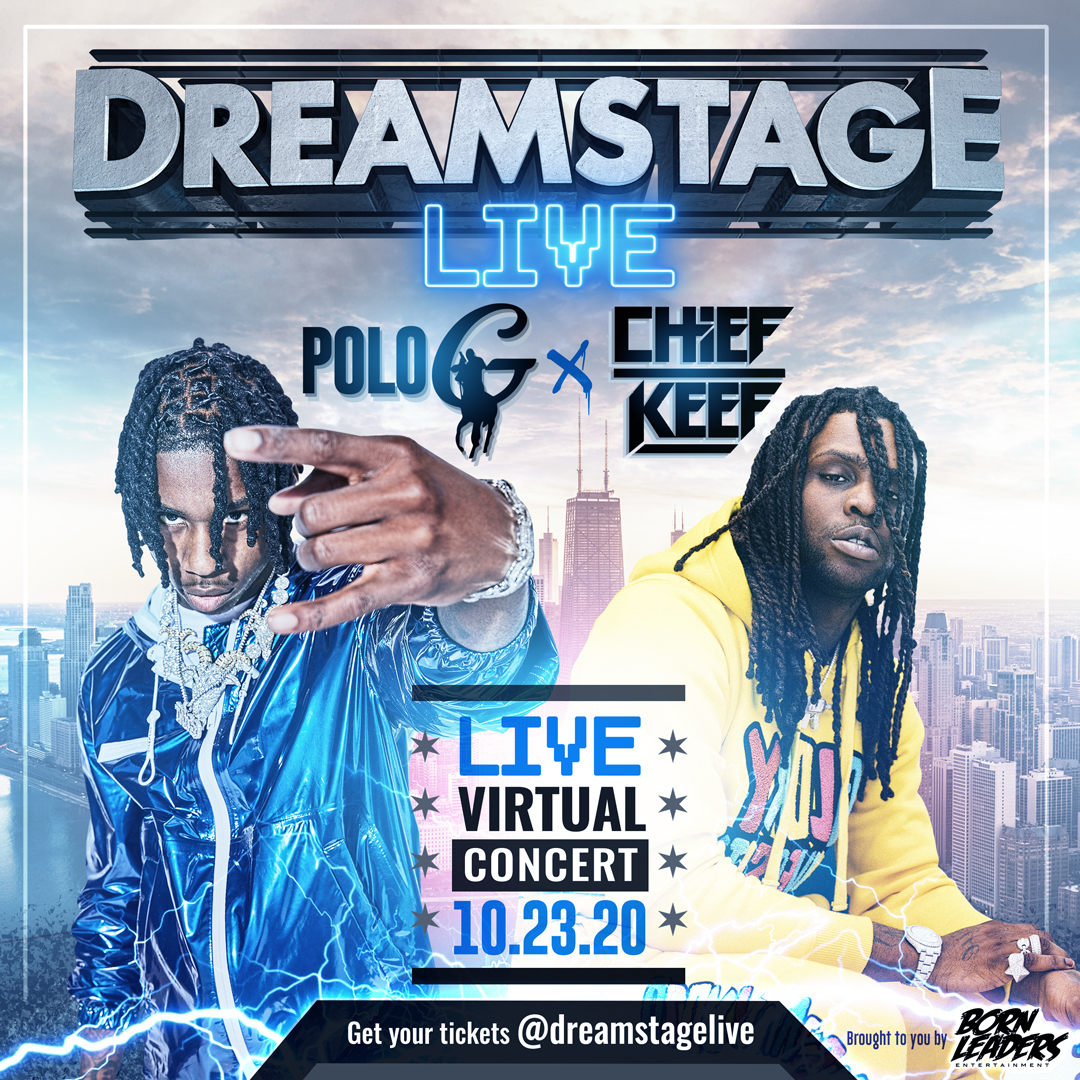 In 24 hours, Chief Keef and Polo G will connect live and direct on the Dreamstage. That's right, two of Chicago's best and brightest alongside heavy hitters Lil Reese and Tes X will host a one of a kind, once in a lifetime live-streamed event live from Los Angeles.
This is sure to be one of the biggest shows in recent memory, with a slew of special guests and surprises, so trust that this is something you won't want to miss. The good people at Dreamstage and Born Leaders are bringing us this show, and tickets are only $19.99 right now. We highly suggest you take advantage and cop them right now. 
This is an innovative experience featuring one of the true kings of Hip-Hop innovation, Chief Keef. As you know, he's influenced countless artists and a whole generation that came after him. From music to sheer confidence and style, Sosa has changed the game a number of times, so be sure to watch him do it again as he ushers in a new wave of technology and live music experience. This is premium content, and the future of live music — and Dreamstage is bringing it to us like none other. When asked about the show, Keef remarked: "I am excited to get back on stage and perform for my fans. Every show I do, I try to give them an experience and October 23rd is definitely going to an experience. Dreamstage is a new digital venue that is all about premium quality, audio and video. Me and my bro Polo G will create a revolutionary performance." 
Polo G further added: "Coming from Chicago and getting to perform with Chief Keef is already amazing, but getting to do it on Dreamstage is going to take it to the next level. Our fans have never seen anything like what they are about to experience. It's going to be crazy!" 
Tomorrow night, history will be made. Trust us. Don't miss.