The Hip-Hop initiatives at University of Illinois Urbana-Champaign are back and better than ever for summer 2023. The University continues to lead the charge on Hip-Hop programming on a collegiate level, and this year is no different. We told you about their programs in 2022, now let us bring you up to speed on the ongoings this year.
With Hip-Hop continuing to dominate the charts and digital streaming platform playlists (don't believe the hype – the genre is NOT losing its footing), it is now more important than ever to pay it forward and have educators like Professor Lamont Holden school the next generation on Hip-Hop history, theory and how to take these skills and turn them into a career. It's not all about just being the artist – there are many ways to enter the music business other than being a star. There is an entire economy surrounding the music space, so why not learn about them all? All participants are important, but the key is exposing the youth to all facets of the music industry.
In fact, the most popular questions I get from young people are "how do I get my foot in the door of the music business" and "how do I learn how to navigate the rough waters of the music world" – well, what Lamont and U of I are doing is extremely important and much needed.
While the University is well known for its world class athletic programs and always ranks atop the lists for best universities globally, their footprint in the Hip-Hop world only continues to grow. That said, let us walk you through what U of I has to offer the people for Summer 2023: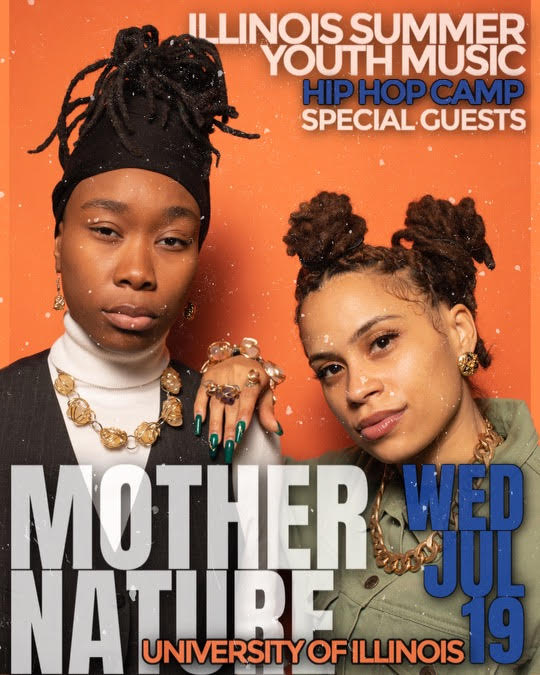 But first and foremost, we have to give you a heads up that Chicago duo Mother Nature will take the stage for a free show on July 19that University of Illinois at Urbana- Champaign on the Quad. It's open to the media and the public at large. The show comes courtesy of U of I's ISYM Hip Hop Camp which kicks off this week.
What is the ISYM Hip-Hop camp exactly? Well, let us break that down for you:
ISYM Hip-Hop Camp 2023 offers the opportunity for aspiring musicians to record and perform an original track at the Canopy Club. It is a venue on campus where Snoop Dogg, Wu Tang, Maroon 5, Chief Keef and Tinashe have all performed shows. At ISYM Hip-Hop Camp, the 5-12 grade students can also explore a viable, profitable career path in music. The week-long intensive music camp led by experienced faculty, Adam Kruse and Lamont Holden, strives to diversify the realm of musical excellence and exploration.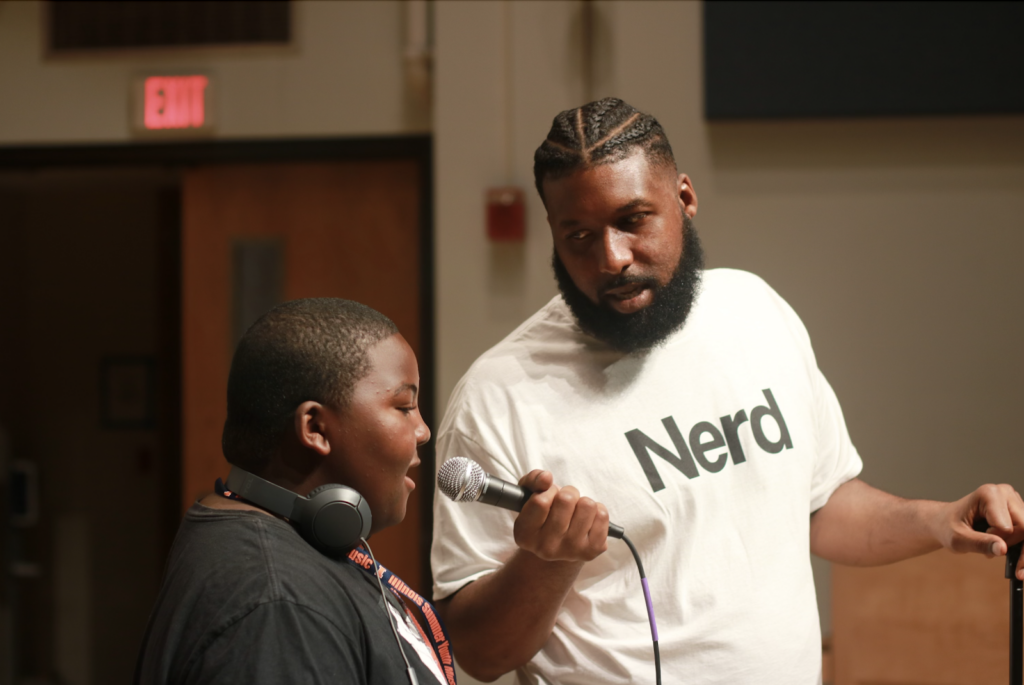 This year's ISYM Hip-Hop Camp emphasizes the importance of the young female voice and presence in hip-hop.
Chicago & Houston-based female hip-hop duo and University of Illinois Urbana-Champaign Alumnae, Mother Nature will perform on July 19, 2023 at the ISYM Hip-Hop Camp Party on the Quad. Outside of music making, the female rap group focuses on the Miseducation of Hip Hop program and facilitates workshops about youth empowerment, encouraging the youth to find their voice and identity in this world.
As ISYM Hip-Hop Camp enters its 6th year, The University of Illinois at Urbana-Champaign continues to make intentional efforts to ensure that all kids feel comfortable on campus at an elite institution.
"Hip Hop is a cultural experience and no applicant has been turned away due to financial need, this year in part thanks to a grant from the Office of Diversity and Inclusion," Professor Holden explained.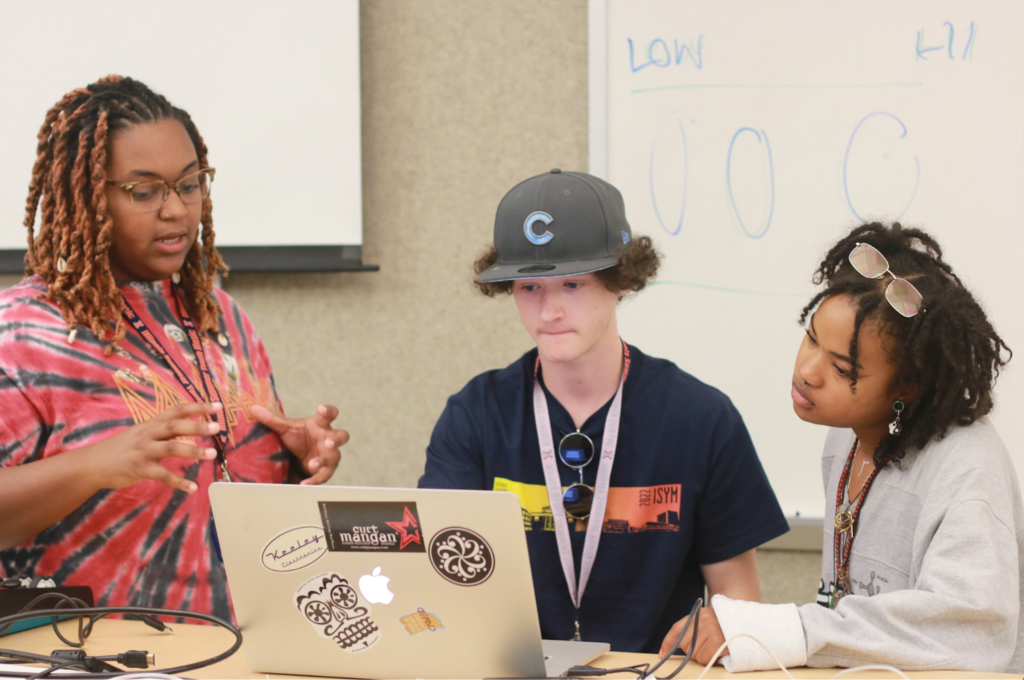 The camp is for students completing grades 5-12 who are interested in creating hip-hop music. ISYM Hip-Hop encourages both individual and group composition and performance of original music in a range of settings and styles. Alongside knowledgeable teachers and musicians, camp participants will work in lab, studio, and workshop settings to create beats, compose and record lyrics, and prepare for a live performance.
ISYM Hip-Hop Camp will take place from July 16-22, 2023. For more information, visit https://music.illinois.edu/engagement-programs/isym/programs/session-3-july-16-22/isym-hip-hop/
---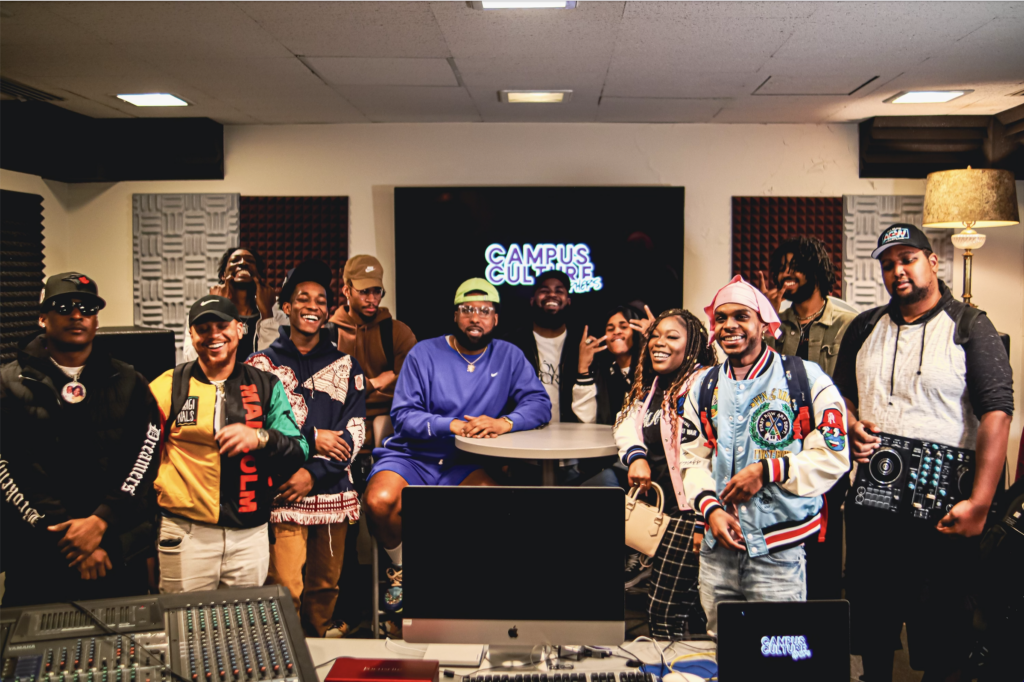 But that's not all. Campus Culture Digital is also making waves on campus, and is also something anyone thinking of entering the Hip-Hop space should look into.
Campus Culture Digital is hosted by Professor of Audio and Recording Technologies and music producer Lamont Holden, professionally known asTheLetterLBeats. Students from Beatmaking I and II, Critical Audio Listening, and Audio Recording Techniques help facilitate the student-crafted sessions.
The mission of Campus Culture Digital is to present content for the culture and help facilitate artist development for students on campus, in Champaign-Urbana and campuses globally. The university's immersive digital platform serves as a safe space for students to share their stories and engage in high-level conversations, raw and unfiltered. With eight recorded episodes to date, the platform has highlighted issues that affect black students on campus, showcased student artists on campus, in the community and attracted national attention.
Professor Holden successfully reacts to the needs of students and provides a space for students to navigate a digital platform as they utilize their applied skills in real-time. Then the University of Illinois uses the content to advertise and recruit. A$AVV is a current example of a local community student who benefits from the complete music ecosystem offered through Campus Culture Digital.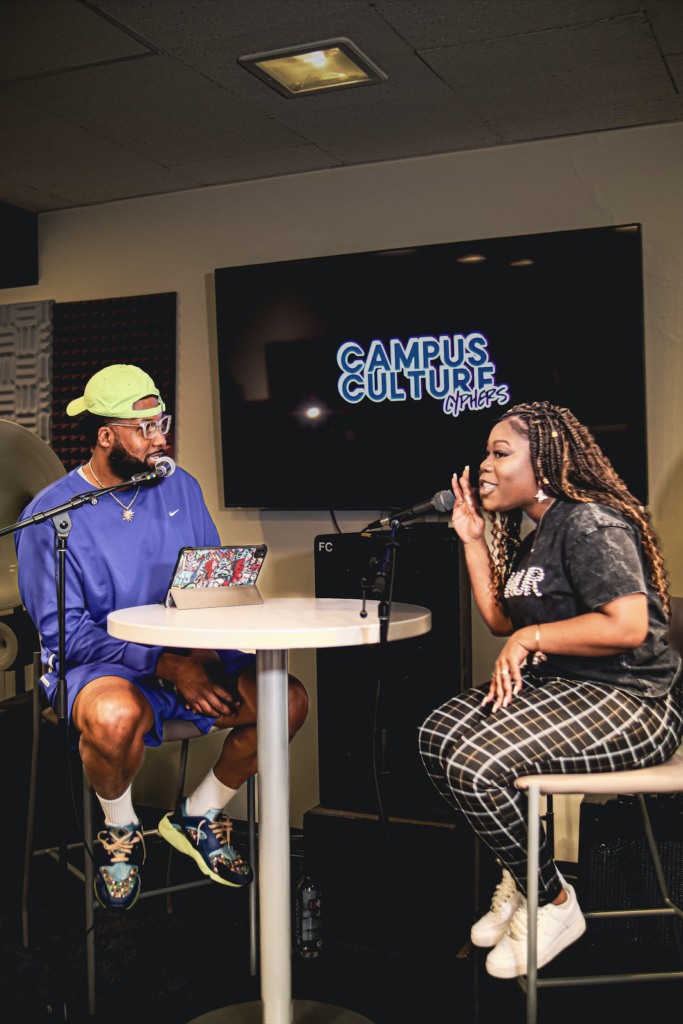 "Content is where real stories are told and where true wealth lies," Professor Holden emphasized.
Professor Holden wants Campus Culture to be an exemplar of The University of Illinois' Fine and Applied Arts Department as a center of black social and cultural progress.
Thanks to Professor Holden's connection with Atlanta-based Boom Boom Room Productions, students have increased first-hand opportunities to be exposed to success in hip hop and business. It represents the next opportunity available to them as they find increased exposure and success through Campus Culture Digital.