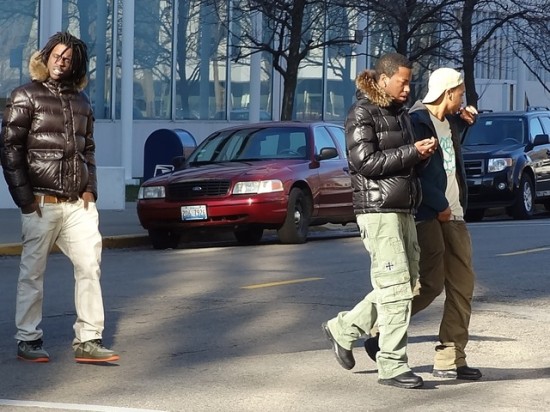 Earlier today, Chicago Police arrested Chief Keef as he left the courthouse in Skokie, IL where he was fighting a traffic case. We now know that Keef was arrested on a trespassing charge, and reps from his camp have sent over the following press release, stating the CPD used excessive force during the arrest.
We've also been told that various news crews are on hand at the station awaiting Keef's release.
CHICAGO POLICE USE EXCESSIVE FORCE ARRESTING CHIEF KEEF

Keith Cozart was arrested this afternoon around 12:30 P.M. after leaving traffic court. The 17 year old rap phenom, Chief Keef, road about 4 blocks from the Skokie Courthouse when his vehicle was pulled over. His manager Rovaun "Dro" Manuel was driving when two unmarked cars cut the vehicle off. Present were Chief Keef, Dro, Mike Starkman, and Ballout. Mike Starkman says six officers armed with AK47's hopped out of the cars to extract a compliant Cozart. Keith Cozart was arrested on charges of misdemeanor trespassing and taken from Skokie back to the south side to be processed. It is not normal practice for police to come from the south side armed with AK47's to arrest a person on misdemeanor trespassing charges, but clearly Chief Keef is a special young man that garners special treatment from the Chicago Police Department. Hours later, amidst jovial officers with no sense of urgency, Chief Keef is still being held waiting to be processed. So special they just wanted to keep him around for a little while longer.