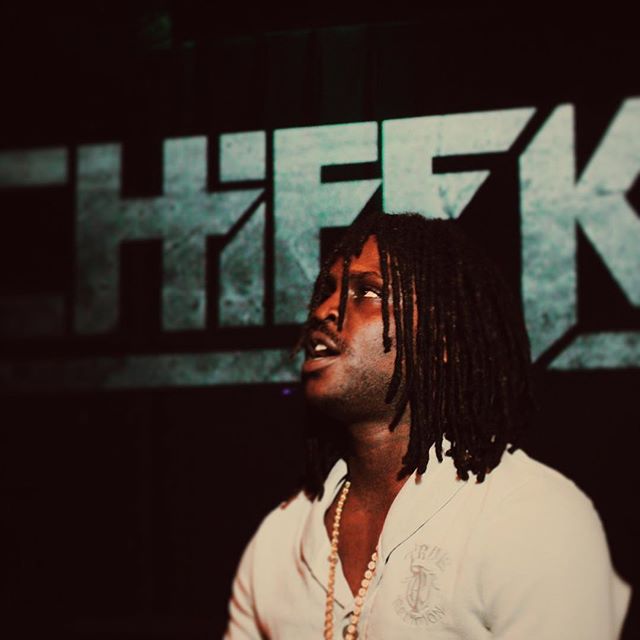 In the wake of yesterday's tragic events surrounding the death of Chief Keef's Glo Gang affiliate, Capo, and the innocent 1 year old toddler; Keef is stepping in to help the family of the toddler and use his power for good instead of retaliation that will only continue the cycle. On Friday, Keef plans to hold a hologram concert in Chicago via satellite from Beverly Hills, with all proceeds going to the family of the toddler.
Says Tribune:
Chicago rapper Chief Keef plans to hold a concert Friday to memorialize the toddler who was struck and killed on Saturday by a car fleeing a shooting that left a friend of the rapper dead.

Chief Keef will be appearing at the Chicago concert via hologram from a soundstage in Beverly Hills, Calif. The concert will be free, but concertgoers will be encouraged to make donations, which will benefit the family of Dillan Harris, the 1-year-old boy who was killed when a car struck his stroller on the sidewalk in the 6300 block of South Ellis Avenue in Chicago's Woodlawn neighborhood…

…Chief Keef, who now lives in the Los Angeles area, "is just so heartbroken and appalled" by the deaths of the boy and his friend, the spokesman said, that he wanted to do something for the family and to address the "out of control situation." But he cannot attend in person because of "outstanding warrants his legal team is addressing." Chief Keef, whose legal name is Keith Cozart, also announced the formation of the Stop the Violence Now Foundation, which will aim to curb neighborhood crime.
Update: DNAInfo has some additional details on Friday's event:
"Keef will appear by hologram on Hologram USA's mobile stage at a location and with special guests to be announced very soon. He loves his hometown Chicago but cannot attend due to outstanding warrants his legal team is addressing. The concert will also stream free on FilmOn.com.

"Funds raised will be matched by Alki David and Chief Keef."