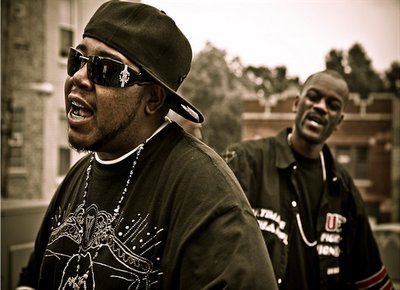 NYC-based company Vladar is headed to Chicago in June to begin filming a 90 minute documentary on legendary Chicago emcee Twista.
The documentary which focuses on Twista's career, impact on the community and contributions to hip-hop and will accompany his new album, due out in November. The documentary will be available with the album and will also run on various TV and VOD extensions.
The filmmakers will accompany Twista to his old West Side stomping grounds and explore how the neighborhoods have changed during his 20-year career.

"We're going to focus a lot on the violence in Chicago and how music and culture affects the community, and touch on the Obama name as well," Mejia says.

Vladar is hiring all local crew for the two-week Chicago leg of the shoot. "We know there's a lot of talent in Chicago. We want to learn more about it and have a presence there for our future productions," Mejia says.

The production will also shoot in New York and L.A., and at a Twista show in Minneapolis. Along with Twista, they plan interviews with artists including Kanye West, R. Kelly, Common, Akon and Swizz Beatz, as well as local officials like Congressman Danny Davis and other community leaders.
I'm very  much looking forward to this project.  It's a story that needs to be told, seen and heard.
via ReelChicago