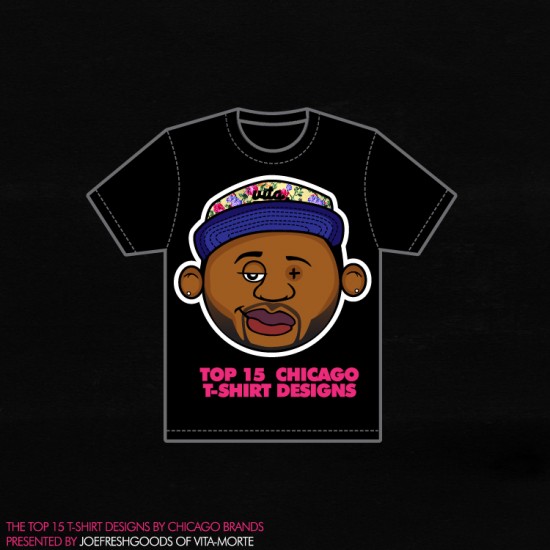 Words by Joe Freshgoods (@JoeFreshgoods)
Joe Freshgoods is a true renaissance man. Currently holding down four jobs, this multi-tasker is Chicago's brand ambassador for adidas, and one of the creative minds at Leaders 1354 and DopeBoyMagic. He even finds the time to run his own clothing company — the ever popular Vita Morte (alongside King Rello). In between all of this, he feeds his homies weekly, at his dinner party (called #FeedTheHomies) at 6Corners Bar in Wicker Park. Busy, isn't the word.
Luckily we were able to track him down for his own FSD Feature: Joe Freshgoods' Top 15 Chicago T-Shirt Designs. Seeing that he's one of the more stylish cats in the Chi, with years of experience in the streetwear scene, we figured he knew a thing or two about the subject.
Obviously the list was limited to Chicago designs, all of which dropped within the last 5-10 years. Hit the jump to see what made the cut — and check your closet as more than a few of these are surely hanging there.
Joe Freshgoods: "Putting this list together was much harder than I anticipated. When I started thinking of the top t-shirt designs from every Chicago brand/store, I ended up with a list of 50 tees. Narrowing it down to 15 was super duper hard, and I feel like I left a few classics out. However, I decided to go with what I personally liked, and what I know did numbers across the Chicagoland area. So without further ado…"
[Click Below For Next Page]