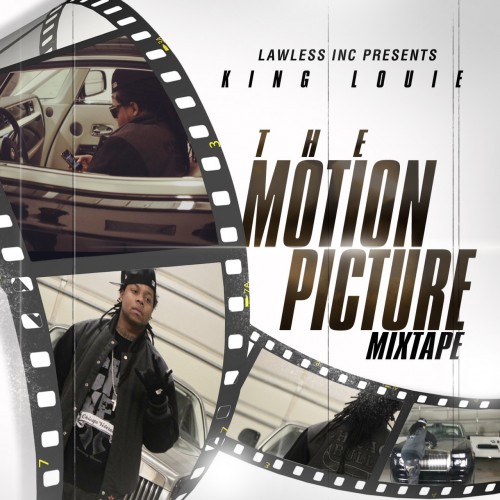 Directed by King Louie
Lou's Motion Picture project serves as a precursor to what's now become his debut album, Dope & Shrimp. This is a nice little collection of loose features, freestyles and new tracks to warm you up for the main event which will drop this summer.
You may remember I previewed Dope & Shrimp all of the way back in September of 2011, and Louie's come a long way since then. The good news is that a few of the songs slated for D&S appear here ("Loud Pack," "Go In," "Elevation"). There's also a handful of tracks I've never heard, including the serious C-Sick-produced slapper "Bars." Motion Picture is a solid introduction to Louie if you're just getting familiar with him for the first time. It's a real drill.
Chief Keef, Rockie Fresh, Lil Durk and Rello all make appearances, while Young Chop, C-Sick, Lokey, DGainz and J-Hill handle production duties. Check out the blockbuster below the cut.
King Louie – Motion Picture [via LiveMixtapes]
1. Bars
2. Shot Caller (Freestyle)
3. Wrestlemania f/ Chief Keef
4. Winnin' f/ Chief Keef
5. Truth Hurts f/ Chet
6. How We Do f/ Rockie Fresh
7. YOLO (Freestyle)
8. Still Arrogant
9. I Can Make It Back
10. Big Boi Ballin'
11. Elevation
12. Shake Dat Ass w/ Tha Pope
13. Louie Bag I'm Fresh
14. I Get Paid f/ Lil Durk
15. Go In f/ Shady
16. Loud Pack
17. What Up Tho
18. Deep Cruisin' f/ Rello
19. Get Paid f/ Tugun
20. Get Off My Dick
21. Motion Picture