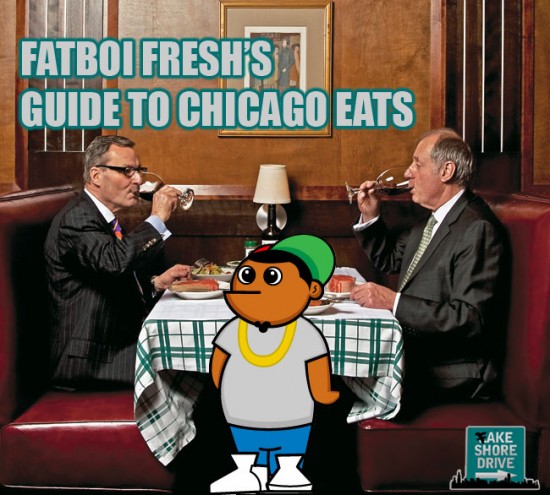 Words by Fatboi Fresh (@BigWizIzDead)
FSD's resident food critic, Fatboi Fresh, is back with his second edition of Fatboi Fresh's Guide To Chicago Eats column. A few weeks ago, the artist formerly known as Big Wiz, ranked his Top 10 favorite Chicago Restaurants, and today he's back to talk about one of Chicago's most popular dishes: Pizza. While the city has hundreds of pizza joints, Fatboi narrowed it down to his Top 5 Dead or Alive. Hit the jump to see what made the Westside's Prince of the Palate's elite list. Agree to disagree?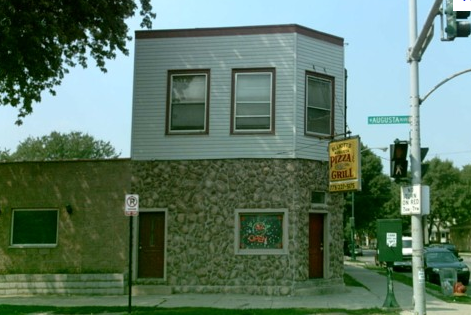 5.) Elliot's Augusta Pizza & Grill
4400 W Augusta Blvd, Chicago, IL 60651
Elliot's Pizza on Kostner and Augusta is my favorite pizza spot on the Westside. I would have placed this spot a little higher on my list if they actually made slices in a variety, rather than just swine and cheese. However, if you were to order a whole pie topped with whatever you want, I'm sure you'd agree that it is some quality, authentic Chicago style pizza. Another reason why I had to put this spot at the bottom of my list, is that there's like a 30% to 40% chance that you will get shot, stabbed or robbed while trying to get a slice of fuckin' pizza. So unless you're "about that life," I would suggest that you either order delivery or check out one the other four suggestions listed below.
—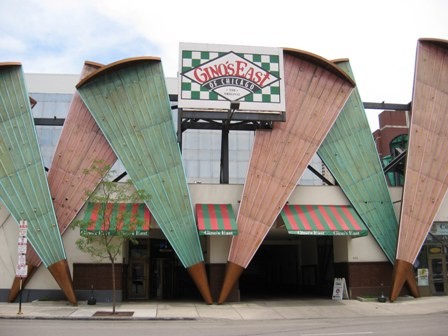 4.) Gino's East
633 N Wells Street, Chicago, IL 60610 [Multiple Locations]
Gino's East is one of those spots that my family and I would fuck with on occasion when I was a kid. But it was only when I got older and started smoking weed, did I appreciate the whole deep dish pizza experience. Gino's is one of those spots that you're not a real Chicagoan if you don't fuck with. So if you're not from here, or have been living under a rock your whole life, I would suggest that you slide through there and check them out.
Now for a super funny story, I remember back in '08, I had the perfect date planned — I was gonna go get some Gino's since the girl I was kickin it with lived over there. After that, we were gonna go check out a free show at the Metro. Well, everything went superb until we got back to her place and started engaging in Bill Clinton-style "relations." While I was at the Metro I had one too many drinks, and just when I thought busted the biggest Scary Movie nut that I've ever busted, I actually was just pissin' in the poor child's mouth. Then, to add insult to injury, I let out big, nasty Gino's Pizza-inspired fart. Needless to say, she doesn't talk to me anymore. Funny story, right? Welp, moving along…
—
3.) Union Pizzeria
1245 Chicago Avenue, Evanston, IL 60202
Union Pizzeria in Evanston, probably has the most creative and delicious choices I've ever seen on a pizza. My favorite being the lamb sausage, with spinach, onion, and mushroom. Because of the incident that took place with my number four pick, I suggest that you either go here with your girl or girl friend who already loves you. Or just make it a night out with peers, because for the rest of the night, you'll be burping, farting, and/or shitting up a storm. But it sho is worth it!
—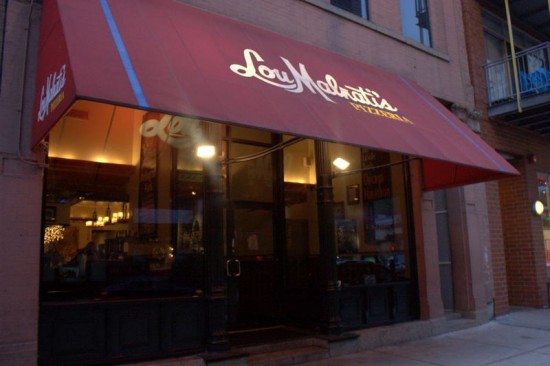 2.) Lou Malnati's
439 North Wells Street, Chicago, ILL 60610 [Multiple Locations]
Okay, so we're winding down, and this is the portion of the list where people are going to start bitching and complaining. But remember people, this is MY LIST, and if you were cool like me, then the good people at FSD would've asked you to write it. But they didn't, and with that said, my number two pick is the world famous Lou Malnati's — located pretty much everywhere, on every side of Chicago. Unlike the inconsistent money whores at Harold's Chicken, Lou Malnati's figured out how to make all of the pizza at all of their locations taste exactly the same. I fucks with Lou Malnati's hard, but unfortunately (or fortunately), it actually does get better than this place.
—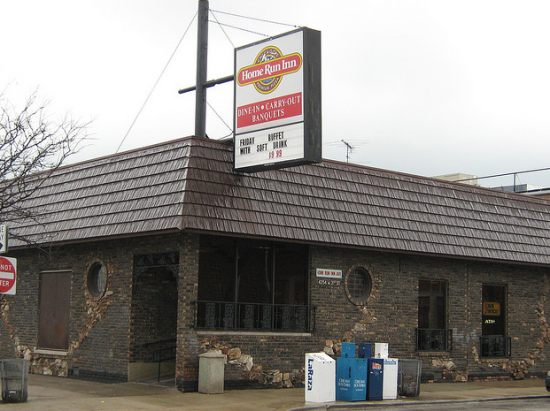 1.) Home Run Inn Pizza
4254 W. 31st St., Chicago, IL 60623 [Multiple Locations]
What the Southside of Chicago lacks in chicken wing quality, it's more than compensated with the number one, undisputed pizzeria known as Home Run Inn. Real talk, Home Run Inn, has the best pizza in America. I don't think n***** in Italy are fuckin' with them on some real shit, joe. I believe what sets them apart from everyone else is that damn crust. What in the hell do they put in that stuff? It's buttery crack doe, topped with sauce cheese and your choice of meat. Man, I love that damn pizza. They are second to none, and I proudly say that the Southside holds the crown when it come to pizza. So until next time, chuuch on the move, and I'm out.