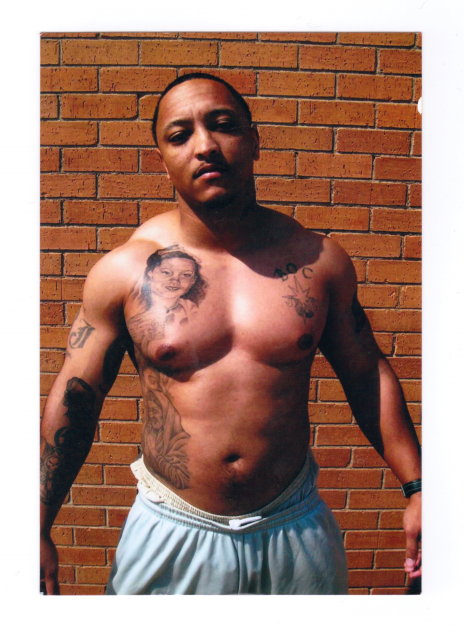 FSD: Since your incarceration, have you been reading a lot? What have you been reading?
Bump J: I try to always keep something to read. I've read the entire Bible and the Koran. 48 Laws of Power, Art of War. I've read numerous business books. A lot of autobiographies and biographies such as Malcolm X, Marvin Gaye, Michael Jordan, Magic Johnson and many others. I like to read about succesful men and women in both politics and entertainment. Hearing their stories in detail inspires me.
FSD: Are you still writing raps? Have you ever considered writing a book or a movie script?
Bump J: I still write raps, but I'm not writing to make hits at this time in my bid. I just write to stay sharp — kinda like sparring. Now I do have songs I let people hear, and they say they're hits, but as far as I'm concerned, it's just another sparring session.
I want to write a book, but I'm not sure what direction I'd want to go with it. A story on my life could still somewhat be incriminating, so I think I'll pass on that until I get in a better position. But I no doubt want to do one.
I was thinking about writing a script for a movie on my life. I even briefly talked about one with a friend of mine, Morrocco Vaughn. That's something I'm really going to try to do when I get out, but I'm going to get started on the script while I'm here.
FSD: Is rapping something you're still interested in doing once you get out? Or would you prefer to take your career in a totally different direction?
Bump J: I'm still very much interested in rap, and when I get out, it will be my primary hustle and focus. I do want to start my own label, to help develop and launch the careers of other artists. But my main priority will be getting back in the national spotlight, and having some success as an artist first. I have many other businesses I'd like to venture off into eventually, but it all starts with rap.
FSD: Have you been able to hear any of the new music coming out? From Chicago or even nationally? What are your thoughts on what's currently hot?
Bump J: Where I'm at right now is a real small town, so we really don't get a lot of music except for the commercial hits. On the weekends they'll play a few exclusives but not many. They play more local music than anything on the weekends. I'm still an old-fashioned guy, so I'm not into a lot of the new national artists. I do like Meek Mill and French Montana, even though I haven't heard much from them. The little I have I like, though. J. Cole, Drake, Rick Ross, Fabolous, my nigga Jeezy, Hov and Kanye all stay pretty consistent. But like I said, we don't have a lot to listen to down here.
As far as the crib, I haven't actually heard anything out of Chicago. But buzz-wise, I've been hearing a lot about King Louie. V-Dub told me about him a minute ago, and I've been hearing his name ever since. He's from over East, my way, so I'm cheering for him. One of my guys in here, Bird be keeping' me in tune — he's from Murder Town (Dro City) where Louie's from. I'm cheering for my man YP. I'm proud of him and how focused he is. Also, Bo Deal — Bo is a real dude outside of rap, and I hope he takes off because he deserves it.
I havent heard any music at all, but I'm still TEAM Sly, TEAM Brainz, TEAM Chella H and TEAM Young'in. And I fucks with Moonie and Count.
[Click To Go To Next Page Below]