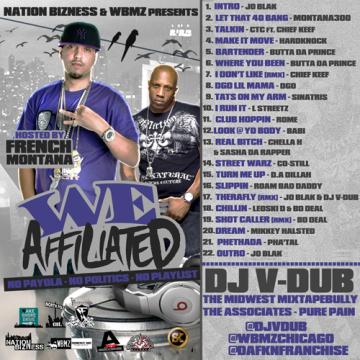 In anticipation of this weekend's Chi City Record Pool (details here) hosted by DJ V-Dub; the King of Cottage drops off a brand new mixtape, We Affiliated, hosted by French Montana.
The project features 22 new tracks, featuring the likes of Bo Deal, Co-Still, Mikkey Halsted, Chief Keef and more. V-Dub's We Affiliated mixtapes are now a monthly series, boasting the policy: No Politics, No Payola.
If you're interested in submitting for future editions, send music to themixtapebully@gmail.com. Get affiliated after the jump.