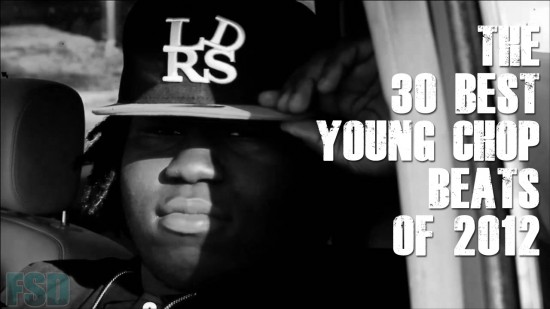 Words by Bryant Bowens (@arete88)
In 2012, Chicago emerged as the 'it' city in hip-hop. We've witnessed unknown-12-months-ago artists become household names, with many receiving critical acclaim for their mixtapes, and others landing the biggest prize of them all —  major label record deals. With all of the accolades and praise Chicago rappers have garnered this year, one of the most important players wasn't even a rapper — he was a producer — and his contributions played a big part in this recent resurgence.
Young Chop was completely unknown outside of pockets of the city exactly one year ago, and within 12 months has become one of the most sought-after and in demand producers in all of hip-hop. If someone asked you to describe the sound of Chicago in 2012, they should look no further than Young Chop. He went from making beats in his bedroom for a childhood friend named Keith Cozart, to landing a lucrative production deal with Warner Bros. and crafting tracks for the likes of Young Jeezy, Gucci Mane and Big Sean.
In true FSD fashion, we wanted to salute the city's biggest new producer and highlight his massive output in 2012. We have sifted through Chop's enormous catalog to bring to you The 3o Best Young Chop Beats of 2012. Some tracks you're more than familiar with, while others might be new to you. But one thing is for sure, the production doesn't disappoint. And if Chop was able to bang out all of these hits in 2012, imagine what 2013 is going to sound like.
[Click Below To Start Slideshow]