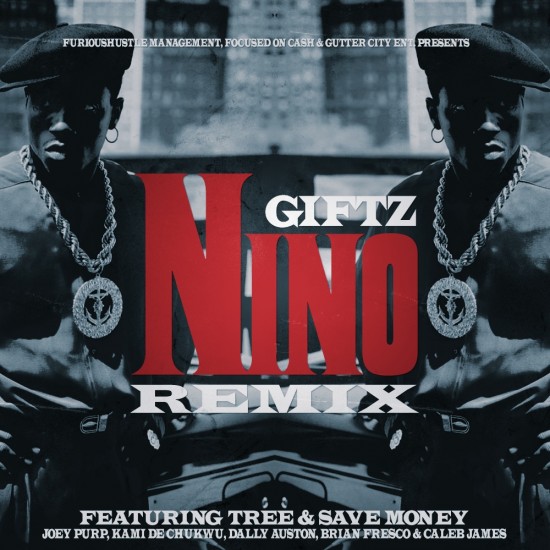 Produced by Tree.
Giftz' "Nino" was one of the best tracks to drop last year. So good that, Giftz rounded of a few of SaveMoney's finest and MC Tree to give the track the remix treatment almost a year later. Better late than never, right?
Joey Purp, Kami de Chukwu, Dally Auston, Brian Fresco and Caleb James (a.k.a. Ahhh Kelly) join Giftz and Tree on this joint that's just as dope as you'd imagine it to be. Giftz' Position Of Power LP drops this summer.
Be sure to catch the SaveMoney crew next Thursday (5/30) alongside Gunplay at the Double Door, at our Sound Select show with Red Bull. Tix are only $5 now.