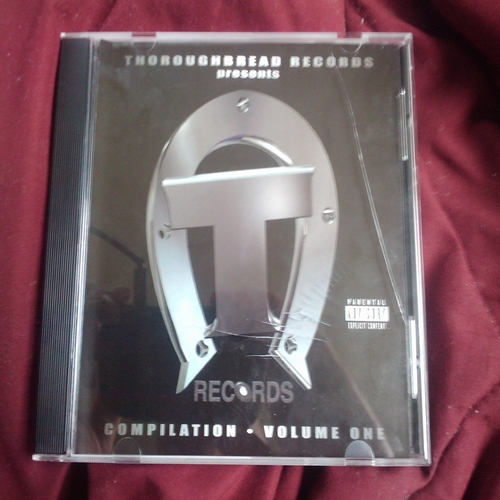 As far as rare Bump J projects are concerned, this one here is the crown jewel. Last week we posted the Live From Bedrock mixtape, that's been hard to find and offline for years. Well, the man who's been unearthing these projects is Scotty Flowers, and he recently dug up the largely unknown, Thoroughbread Records Compilation. 
Now, I've heard of this project, but I've never actually heard this project (if you know what I mean). Only a handful of these hard copies are in existence, and feature Bump in rare form in his pre-Bedrock days. I've hounded people for years trying to locate it, but sometimes as you know, things just show up on the internet, and today is one of those occasions.
The Thoroughbread Records Compilation, features many of the usual suspects such as Sly Polaroid, but the comp also includes collabos with the likes of Skitso, RedRum, Mr. Sac, Manic Depression, Jason and Psycho Wes — names you probably haven't heard in years.
So enough of the blabbing form me, hopefully someone with more knowledge of the project can chime in in the comments section. Or something. Enjoy.