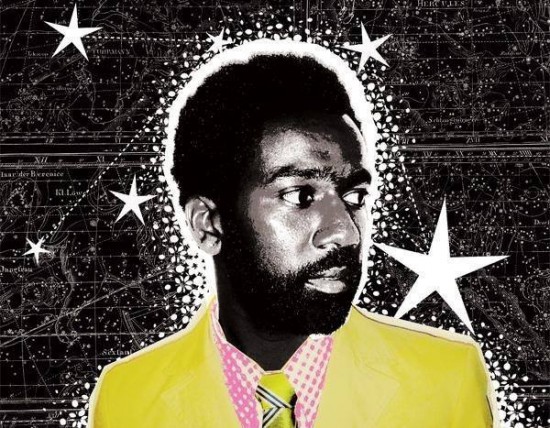 FSD: Dem Dare was very groundbreaking in regards to style (specifically Polo), graffiti, breaking and parties. Do you see yourself as a forefather as to the hip-hop scene happening in Chicago now?
The Twilite Tone: I do see myself and my collective, The Darians/Dem Dare, as forefathers. Before us this way of being in Chicago and honestly beyond, did not exist. To this day, it is emulated and imitated and serves to be an inspiration to most all who have come after us who want embark in this lifestyle.
FSD: How did you hook up with No ID and Common back then?
The Twilite Tone: I hooked up with No ID and Common through mutual friends I knew from high school, who happened to produce No ID and Common'a rap group at the time. As a matter of fact, I was singing in this electronic dance band and we were recording a song when their group — dressed in Adidas suits — walked in snickering at my singing and what we were doing musically.
When I was finished singing, I inquired if they were a rap group based on their aesthetic. They, of course, replied "yes." I then informed them that I rapped, DJed, and beatboxed. They laughed again, as aesthetically, I guess I didn't fit the bill so they requested an audition. I met them at my friend Steve Hobbs' place, auditioned and became their DJ/producer on the spot.
FSD: Rumor has it you gave No ID his name, as he was known as Immenslope at the time. Was that based on your alias of YNot?
The Twilite Tone: I did in fact give No ID his name which is Dion backwards. He in returned with the name Ynot which is my name backward: Tony.
FSD: Did you give Common his name?
The Twilite Tone: No, however he brought the name to me asking me my thoughts, opinion and to get my blessing.
FSD: You were recording beats with No ID as far back as 1987. How did you even know how to put beats together at that time?
The Twilite Tone: How I knew, and know now, is by listening, observing and asking questions. My main teacher is hands on experience through trial and error.
FSD: Tell us about your group The Late Show
The Twilite Tone: The Late Show was originally our crew name for Common, No ID and myself that I later dubbed my group. My group comprised of my best friend Matthew Pepol or ForMatt, Darshon Gibbs or Race Ski Luv, and our DJ Brevitt Saunders or the Engineer Blazze Blah Et cetera.
FSD: On "Reminding Me of Sef" Common famously spouted "Six deep in the Hyundai bumpin Twilite Tone tapes." Can you tell us about some of these tapes?
The Twilite Tone: The Twilite Tone tapes are mixtapes I've been putting together since early high school. Common, along with the rest of my friends, used to religiously play and share them amongst each other and beyond. They became legendary throughout the city of Chicago and now the world.
[Click Below For Next Page]