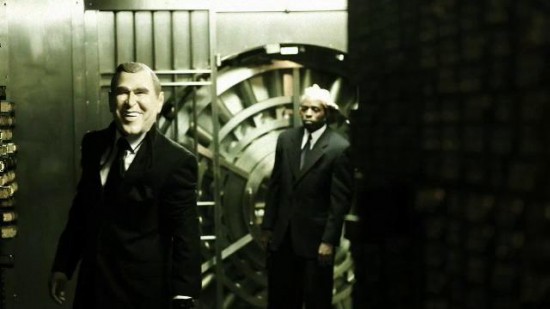 On September 2nd 2003 Kanye Omari West released his debut single "Through the Wire".
Asking if Chicago is sick of Kanye West is like asking if Liverpool is sick of The Beatles. We hear about him seven days a week, multiple times a day but his impact on our culture is incalculable. Kanye took soul loops, jacked up the BPM, and slowed his snares to a thick, neck snapping "CLOP" and things have been different ever since. Not only did 2004's The College Dropout sell millions of copies but he threw the city on his back too. Twista, who's 1997 effort Adrenaline Rush took years to finally go gold, had two top ten hits, including a number one, under Kanye's tutelage. Common had been steadily building a national fan base over the course of a decade but 2002's poorly received Electric Circus was considered a massive fall off. Kanye brought Com back with 2005's Be, which peaked at number 2 on the billboard charts and is Common's best selling album to date.
Then, in 2007, Kanye packed up and left.
Graduation found Kanye divorcing his vintage soul sound almost
completely in favor of French house and stadium bating synths. The only song on it to directly deal with Chicago is a song about how long it's been since he's been there. By 2008's auto tune and emo rap 808's and Heartbreak it seemed he was long gone. He was a figure that was too big for Chicago, lost in the world.
But in 2010, Kanye came back to Chicago and brought the world with him.
Aside from Yeezy, 2010 had been another typically quiet year for Chicago rap music. A kid named Vic Mensa released his first EP, Tree was keeping his head down on his grind, Twista's "Make A Movie" was doing modest numbers on rap radio, Blagojevich was headin' to prison while gun control was becoming an increasingly hot button issue.
The hottest group on the street was duo Count and Moonie, better known as the L.E.P. Bogus Boys. After steadily building buzz for over a decade, L.E.P. took 2010 with a series of cinematic, Creative Control helmed music videos along with the DJ Drama assisted Don't Feed Da Killaz Vol. 3, which was doing numbers thanks to the La Roux sampling "Going in For the Kill" and the Gucci Mane featuring "Handlin' My Business", L.E.P. was attracting national attention. The Bogus Boys were spotlighted on MTV, Rap Radar, The Source, BET, and packed shows across the country. Major labels like Def Jam and Entertainment One started offering deals. They even attracted a cosign from newly minted superstar Drake. L.E.P.'s massive run in 2010 can be credited for knocking doors down for the next wave of Chicago street artists by laying the blueprint with their national online/offline hustle.
Of course, In May, My Beautiful Dark Twisted Fantasy lead single "Power" leaked. And as Kanye tends to do, he pulled the whole year into his universe. From there, he performed songs in the offices of Twitter and Facebook, released free mp3s as part of his GOOD Fridays series, changed the artwork game by throwing stark red lettering over a black background, imposed a dress code on his label mates, rocked a 100k Horus chain and ruled the Twitterverse with an iron grip. Musically, Kanye went on a legendary tear of singles.
After letting "Power" sizzle all summer, 'Ye released "Runaway" and "Monster" in October. The former is a staggering piece of psychodrama that is basically his lyric "I'm trying to right my wrongs but its funny them same wrongs help me write this song" stretched out over clattering breaks, whooping samples, and the loneliest piano line you've ever heard. The latter is a no hold barred rap-a-thon that finds then-upstart Nicki Minaj stepping to the microphone with some of the most fearsome bars ever laid to tape. Official singles aside he released an albums worth of free MP3s every Friday from August to January.
[Click Below For Next Page]