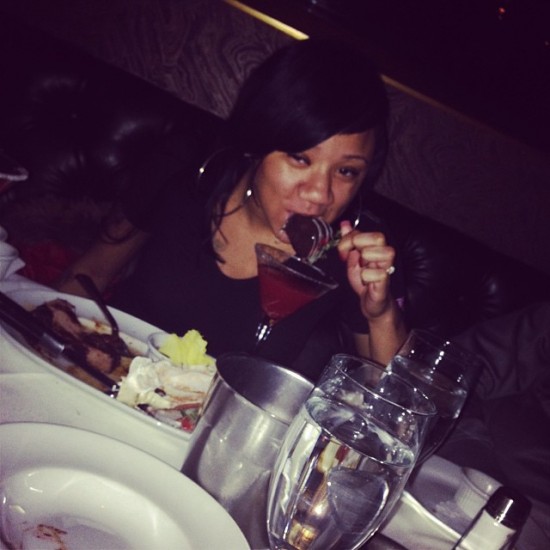 Words by Charne Graham (@88nae88)
Just last week, Katie Got Bandz announced her new record deal with eOne Music (via Lawless Inc.), who is slated to release her debut album sometime in 2014. Between her unprecedented amount of shows around the city, her radio hit "Pop Out" killing the airwaves, and a recent R. Kelly remix with Rockie Fresh, it's safe to say Katie has the Chi on fire.
Of all the recent accolades Katie's been racking up, one thing has gone criminally unnoticed: Katie is a social media queen. Her Instagram page has over 39,000 followers, and if you're one of those lucky people, then you know Katie's favorite pics to post are food related. At King Louie's release party for Drilluminati 2, I got the opportunity to chat with Katie about some of her favorite spots to dine while she's out Ridin' Round. Today she gives us her top six spots to eat, and her favorite meals while dining in. Katie Got Palate.
[Click Below For Next Page]