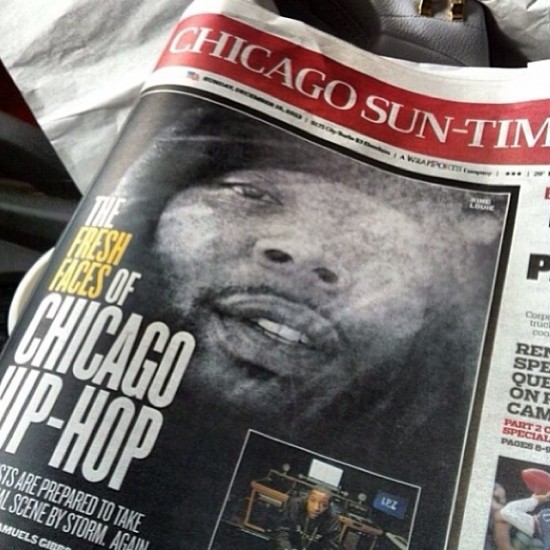 The Chicago hip-hop scene has received extensive coverage over the past few years from major outlets, and today the Chicago Sun-Times takes another look. Hey, more eyes on the local scene is always a good thing. In the article they discuss Katie Got Bandz' new record deal with eOne and King Louie's forthcoming Drilluminati 2 project. They also touch base with Rockie Fresh and Thelonious Martin to hear their thoughts on the bubbling scene.
Chicago's latest social media craze comes courtesy of a song called "Pop Out" by an artist named Katie Got Bandz.

It's not a new song; the video has been on YouTube for months. Officially it has about 940,000 plays online, but if you add in all the people who ripped the video to their own sites, that viewership rises to over a million. If you frequent clubs such as Lumen on the North Side or Adrianna's out in Harvey, you've heard it in heavy rotation. If you listen to Power 92.3, you know the song was added to the weekly lineup in August and gets played somewhere around 50 times a week there.

Already signed to a local record label, Katie also just inked a deal with New York's eOne Music. As a result, some songs in her iTunes store jumped to $1.29 from 99 cents. Her endgame?

"I want a gold record," said Katie, whose legal name is Kiara Johnson, 20. She hails from the Low End, near 35th Street, and calls herself a "Drillery Queen." "I want to be successful. I want to be as big as Jay Z and Kanye West. I want to set a trend for the females. I want to sell out arenas. I want to go on tour. I want to go overseas. I want to do it all."
Read the full article here. 
photo cred: iambhd