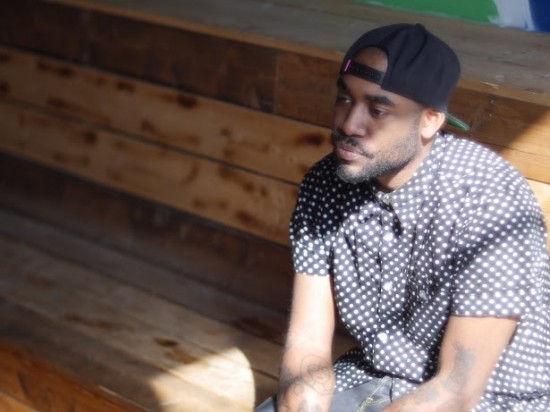 FSD: So the point is, you mean like the unveiling of the boobs is so big for you?
ShowYouSuck: Absolutely. That's what that record's all about it's not about sex. It's just about that first unveiling of boobs and appreciating someone no matter what size they are thats why I like, I show tribute to all sizes of boobs.
FSD: Rank your top 3 sets of 80s boobs.
ShowYouSuck: Um. I think Jamie Lee Curtis is one. I mean, just about every movie she was in in the 80s she showed her boobs. Rae Dawn Chong. She had a good set. I'm super blanking out. Just so many. You know what my favorite set are, are the boobs from One of the Guys. It's about a girl, she's a journalist and she feels like her High School is sexist so she dresses up like a guy and wants to live the life of a guy so she can write like, a piece about how she lives in a sexist world. And at the end of the movie, at prom, she unveils she's a girl and flashes her boobs and like they were an amazing set.
FSD: So her undermining of the sexist high school is to flash her boobs at the end and that was her plan?
ShowYouSuck: It all ends up being an 80s movie at the end.
FSD: We've recently been blessed/cursed by a flush of Chicago rap scene documentaries. Have any of the producers tried to contact you?
ShowYouSuck: I was actually supposed to be apart of the Noisey one. I don't know, I can't say why I didn't end up part of it, but I  just feel like a lot of outlets outside of New York kinda hit me up to do stuff and don't really research what I am or what I do. It's getting to the point where I'm going to start turning down shit even if it's like "a good look" cause like I'll get emails and they'll think I'm a group and like, it's just getting really annoying.
FSD: Because you don't want to misrepresent yourself because it costs fans.
ShowYouSuck: Yeah like I don't want to be apart of something, like I don't want to be in a magazine I don't read like who cares? I don't care.
FSD: How do you feel about the Noisey series?
ShowYouSuck: It's saddening because the Chicago scene is so well rounded. I feel like if there's a certain style of rap you like it's here and you have to make an effort to not show how well rounded this scene is. And I find it very offensive when someone doesn't show how diverse it is. I stopped watching them after the fifth.
FSD: Have you been approached by any record labels yet?
ShowYouSuck: I've made the New York trip and taken meetings and stuff. I guess, yeah. I mean there hasn't been a golden goose egg put on the table or nothing, but I mean, yeah I guess. There's been building relations.
FSD: Where do you plan on taking your sound from here?
ShowYouSuck: I feel like more so a lot of my music in the past there's been an emphasis on drums and 808s. You kinda saw it in the Dude Bro project but I'm kind of building more lush sounds and taking a focus on chord progressions.
FSD: What are you looking for when you say "lush"?
ShowYouSuck: I guess new wave, montages in 80s movies. I like the juxtaposition of a mean 808 and a really pretty chord progression.
FSD: So instead of Roland you're talking Casio?
ShowYouSuck: Absolutely.