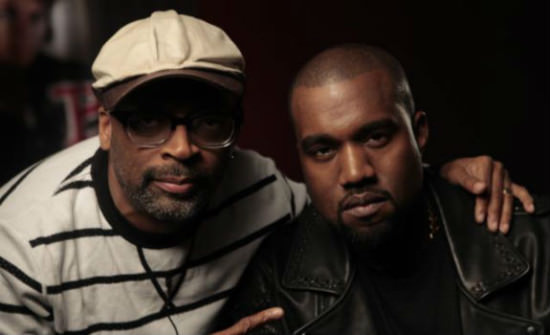 Perhaps after spending some time back home this week, Yeezy had a change of heart about appearing in a film titled Chiraq. Just days after news surfaced that Kanye was confirmed to star, one of Ye's reps to Vulture he was out. Or perhaps he was never 'in' in the first place.
Early pre-Cannes reports of Spike Lee's Chiraq had pegged Kanye West as one of the musical comedy's stars. Unfortunately, Yeezus won't be gracing the big screen with his presence after all. "Contrary to published reports, Kanye West will not be starring in Chiraq," one of West's reps told Vulture in a statement. "However, there are discussions for West's possible involvement in the film's soundtrack, schedule permitting." Until further notice, it looks like Common, John Cusack, Jeremy Piven, Samuel L. Jackson, and Jennifer Hudson are still involved in the modern-day twist on Aristophanes's Lysistrata. (But Yeezy, why have you forsaken us?) Hopefully Yeezymas will come early this year and he'll decide to stay for the soundtrack.
Is this a blow to the film? Was Kanye never intended to star? It will be interesting to see how this whole thing shakes out.