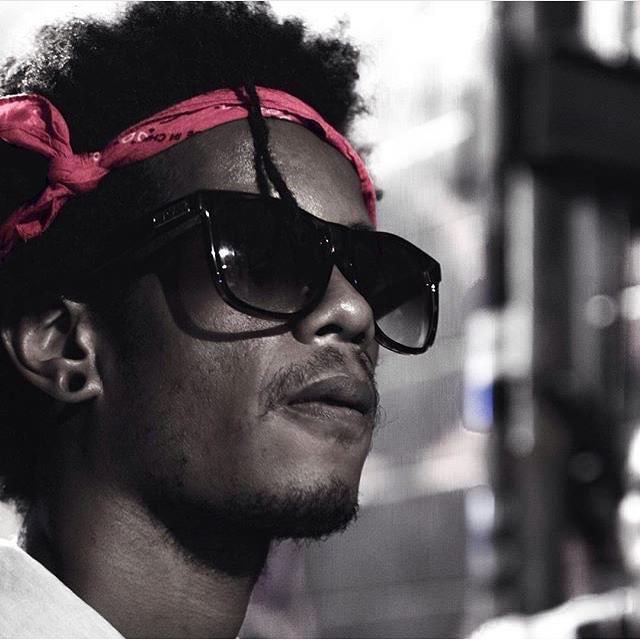 FSD: Do you see limitations?
Chris: TMTHY TRTL told me they don't exist.
FSD: Who are some of the artists that inspired you?
Chris: Project Mayhem, mostly. I'm the last member of the group they ain't know that, though. Max B, The Lox, Jimi Hendrix, Lil B.
FSD: Does it help or hurt to be compared to another artist?
Chris: I don't think ANYBODY should be compared. Nobody is the same.
FSD: What's the #1 snack to grab after firing up?
Chris: Haribo gummy bears in the gold pack. Them dollar BBQ 7/11 bags of chips. Or of course, donuts.
FSD:What was the secondary plan if music wasn't working out?
Chris: I'm a join the Eat A Booty Gang.
FSD: Worst job you ever had?
Chris: Worst job ever was working at Red Hen Bread, where we had to put on fake smiles — my face would hurt at the end of the day — and kiss the bosses ass cause she had insecurity issues.
FSD: If 2% is milk what's the other 98?
Chris: Sad boy tears
FSD: Any last words?
Chris: Shout out Barber, thats my brother.
Love to my Higher Learning Drip Gang homies: Roy [French], Jinx & Black Ralphy'L. Them young n***** keep me motivated. Thank y'all for this. New Deal Crew loves you.