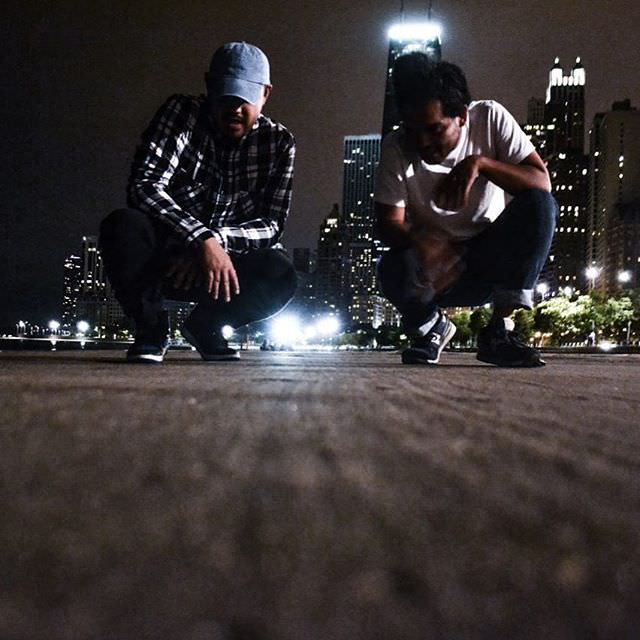 FSD: Who are you trying to reach and inspire with your music? 
DotKom: I do this music for myself, my family, my fans and for the dreamers. It lets me have purpose in life and inspire everyone to be themselves . It's kind of crazy that one of the hardest things in this world is for people to be or act themselves 24/7. Society been brain washing people, man.
J. Arthur: I do this music so I can hopefully one day put my mom in the house she deserves.
FSD: Name one fact about theWHOevers no one knows?
J. Arthur: Me and Dot are Pisces. Before we came up with the Ridin' Waves album title we were trying to play off a title that involved our zodiac sign. It didn't work out too well.
FSD: How would you handle a Twitter troll?
DotKom: Using all types of emojis that don't make sense. Like 🙊🐡👊🐹🐨🐗
J. Arthur:  Depends on the situation. Either let it be or son the hell out of that fool via tweets. #NoMeek
FSD: Who do you listen to other than yourselves?
DotKom: Soulection mixes, Toro Y Moi, 90s hiphop, Drake, house music, old school classics. We listen to everything
J. Arthur: Lots of old stuff I grew up to. D' Angelo, John Mayer. R&B, soul shit.
FSD: Any upcoming shows? Possibly a tour in the works?
DotKom: Lord willing
J. Arthur: The W in Europe next year? Fingers crossed.
FSD: Any last words, for the haters or the fans?
DotKom: Do what you love. The rest will unfold.
J. Arthur: Z