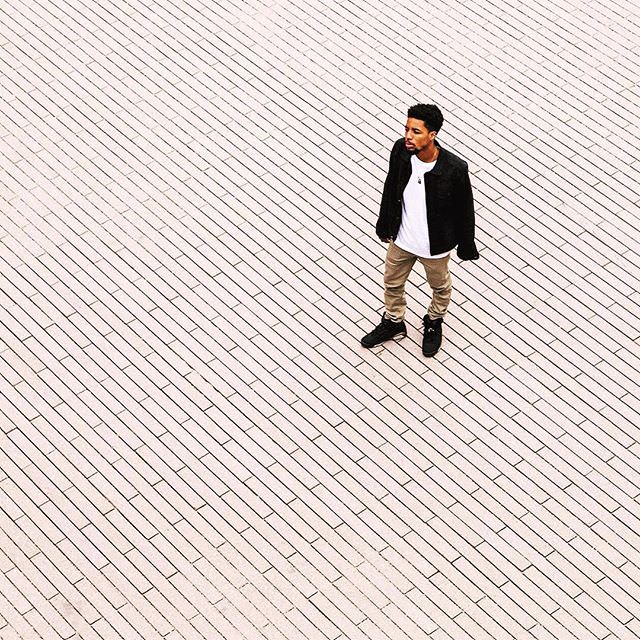 Rockie Fresh has been dangerously quiet all year. Dangerously. With the exception of dropping the stellar "Thank You" with Rick Ross a few weeks back, of course. Well, the good news is that Rockie has been diligently working on his official MMG debut, which is set to feature work with Ed Sheeran, Chris Brown and Rick Ross. So yeah, it's stacked.
Even better news? He has a mixtape set to release any day now that will serve as the prequel to his debut album. The tape is called The Night I Went To… and it's Rockie's first release in two years. Rejoice.
Why the hiatus? What's Rockie been up to? What's his strategy? Well, he sat down with Billboard to discuss:
You've kept a low profile in the past year or so. What hasn't Twitter or Instagram told fans about your mini-hiatus?

My team and I have a "no cell phone" policy when music is being made so there aren't a lot of videos or pictures that reach the public of me being in the studio. I'm also a very low-key person. My goal is not "be famous on social media" but moreso, to just make quality music. During the past two years, I never took a break from recording. I only wanted to focus on becoming a better artist and also becoming a better family man. The time was also taken by choice. It's a fun process and I can personally feel the growth. My debut album is also really close to being finished and this new project is to show fans what I've been up to. I've been spending a lot of time on the new music to make the album something special.

Driving 88 and The Birthday Tape were both solid efforts. How will this new project differ from an artistic standpoint?

Before, I was making every project so fast and with somewhat of a different view on life, and I've learned some major life lessons since my last release. I have been able to put a more mature mindset into this project as well as on my upcoming debut album.
Hit the jump to watch the official trailer for the project. We'll keep you posted with any further news. Rockie's back.